Rugby
Teamwork, Respect, Enjoyment, Discipline and Sportsmanship
These are the five core values of the England Rugby Football Union, and ones that are passionately shared by those in the Rugby Club at St Edward's. With an emphasis on participation, performance and excellence, the coaches at Teddies do all they can to bring the best out of the boys both on and off the field whilst developing their fitness, skills, agility, and game awareness. The regular training sessions give all boys the opportunity to develop as leaders and decision-makers, and to promote game understanding, skill acquisition and enjoyment through active, purposeful and games-based practice. We strive to develop the whole player by focusing on the process in a positive, interactive and challenging environment which they meet head on.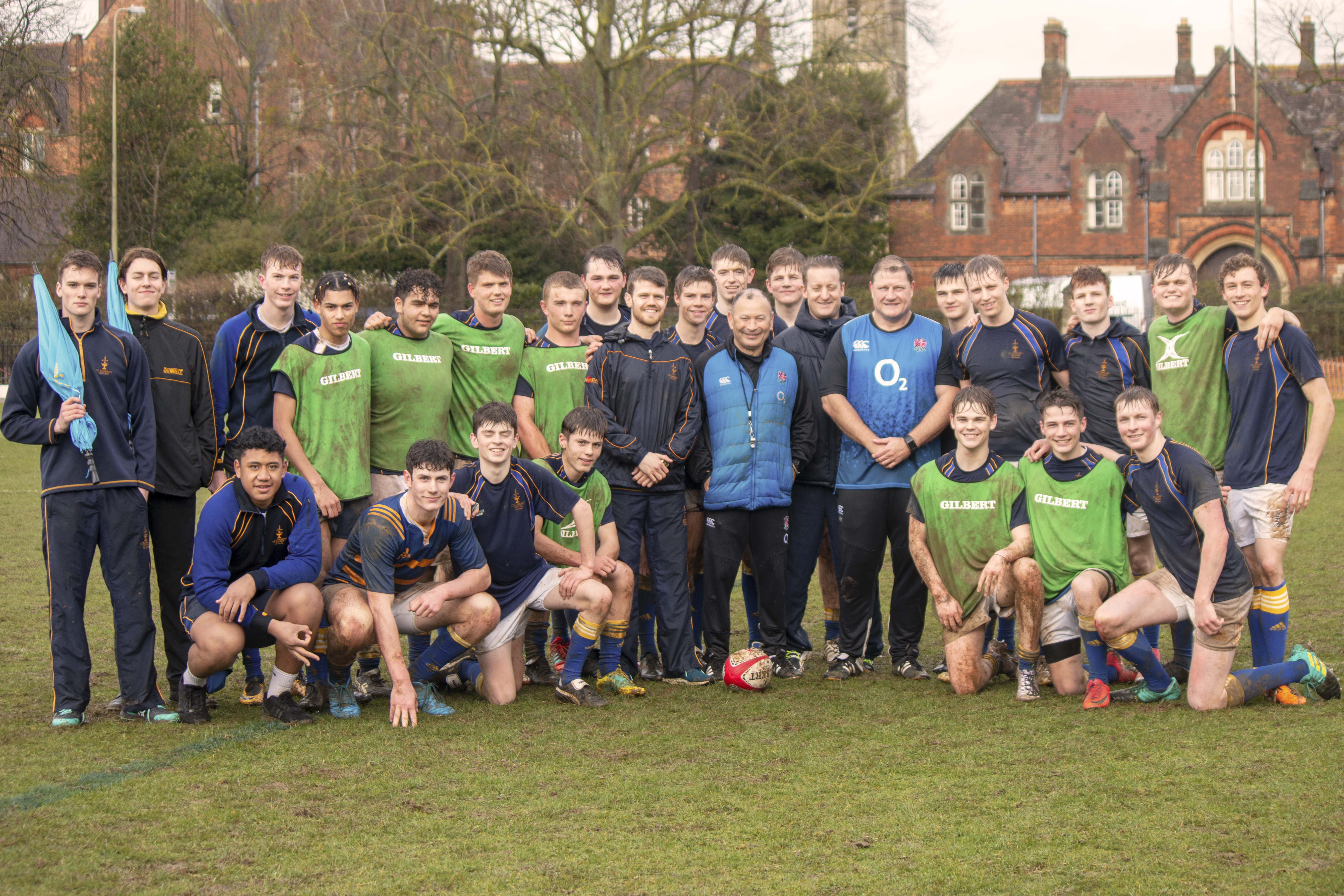 All age groups at varying levels will have the opportunity to play competitively against many of the other big rugby-playing schools in the country, both in the full 15 a-side game and in Sevens.  Those who excel in the game during their years at Teddies, be they Sports Scholars or otherwise, will have access to all the opportunities and support required to fulfil their potential. They are supported by the very best medical and physiotherapy provision including a match day physiotherapist and doctor, strength and conditioning suites, full use of a world-class gym, external professional coaches and several other resources to see them succeed. Our Academy liaison is an important aspect to the elite level of rugby at Teddies, and players regularly attend academy sessions at London Wasps, London Irish and Northampton, as well as being put through county and National development pathways.
Our coaches have rich and illustrious playing and coaching pedigrees; some have played professionally in the UK and others abroad, whilst several have represented Oxford University at various Varsity matches at Twickenham, keeping our link with the University very much alive. Our coaching staff also counts in its numbers a former England under 16 coach, as well as several who have coached for many years at semi-professional and county levels.
Rugby at St Edward's is supported by a touring policy that allows pupils to experience an overseas tour during their five years at St Edward's, and some previous tours have included Italy, Australia, South Africa and Canada.
Rob Cottrell
Head of Rugby