The School has a long and proud tradition of rowing. Crews compete at local, national and international level.
Events include the National Schools, Henley Royal and Women's Henley Regattas. Each year we are delighted to see individuals achieve selection to race on the international stage. This has been achieved in recent years from U16 through to U18 levels. Our alumni include World Junior and Senior medallists and have featured prominently in the Oxford and Cambridge University Boat Race.
In the summer of 2012, two of the current boys' senior squad were in the silver medal winning junior eight at the World Junior Championships, held in Plovdiv. The 2011 captain of boats, Cameron MacRitchie, received the Olympic Torch from Sir Steve Redgrave at the peak of the 2012 London Olympics opening ceremony.
You can watch a video made by 1st VIII rower Valentin Peiker of the boys' 2016-2017 season by clicking on the image below.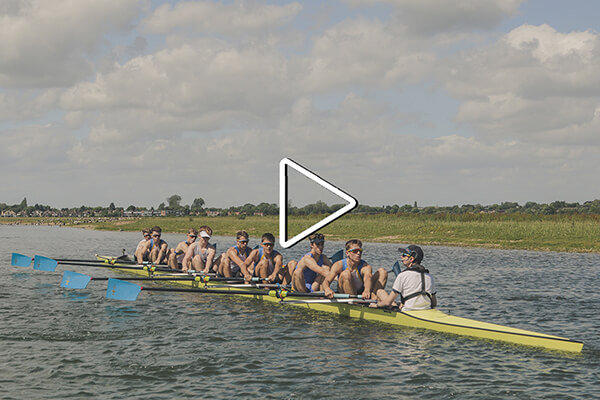 The Boathouse overlooks Port Meadow and the famous 'dreaming spires' of Oxford. Recently refurbished, it provides showers, changing facilities, updating of the long-standing 'club room', space for a fleet of rowing machines and staff accommodation.
This is a wonderful facility that contributes a great deal to School life. With kayaks, punting and skiff expeditions there is something for anyone who is into "messing about on the river". However, with International standard coaching and facilities, the boat club is set to continue racing and winning at the highest level.