Our Sixth Formers greatly enjoy being at School in Oxford, a young city with a large student population offering countless academic, cultural, social, sporting and leisure opportunities. Oxford is exceptionally well-served with transport links to London and beyond.
The next main St Edward's Open Day for Sixth Form entry is scheduled for Saturday 22nd September 2018 (date tbc). To book a place for the Open Day, please click here. For information on how to apply for the Sixth Form at St Edward's, please click here.
The St Edward's Sixth Form
To find out more about life in the Sixth Form, click below to read the Sixth Form Guide, or the IB and A Level Course Guides.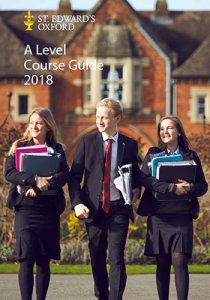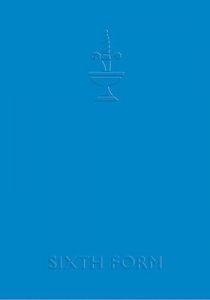 What pupils think:
'Compared to friends at other UK boarding schools, I had the best experience. Friends at other schools said that overseas pupils stuck to their small groups and only focused on exams. Teddies allowed me to truly experience all aspects of a boarding school as part of its wider community.' Emma Cheng, OSE
'The Teddies community is genuinely friendly and inclusive. As a new Sixth Former I was made to feel incredibly welcome and felt like I belonged in no time.' Molly van der Heiden, Upper Sixth, Avenue.
'I've found being in a class of people who are fully engaged with the subject and wanting to learn is a real benefit of Sixth Form study at St Edward's.' Max Thompson, Upper Sixth, Sing's.
The smaller class sizes in Sixth Form are really useful and it has allowed me to ask more questions, which has benefited my wider learning. The range of art teachers I work with here are all very helpful and inspiring.' Georgia Heath, Upper Sixth, Macnamara's.
What you need to know:
Choose between the IB Diploma or A Levels
Around 45 new pupils join our vibrant Sixth Form community each year
Enjoy an engaging and stimulating academic community both inside and outside the classroom
The Sixth Form Open Day is scheduled to take place on Saturday 22nd September 2018 (date tbc) – book here.
Outstanding opportunities in the creative arts, sport, outreach work and outdoor activities
The busy boarding school environment and lively House life make for a strong, welcoming community – we have an excellent track record of making new Sixth Formers feel at home.
Strong links with the world-famous University.
Each Sixth Former has a personal tutor to help guide them through their studies and university applications in this country and overseas.
There are a wide range of leadership roles open to Sixth Formers – Prefects, House Prefects, Peer Listeners, and running societies and interest groups such as Medicine Society and the pupil media unit.
The hands-on careers department is run by a former head-hunter with extensive experience of the real world of work and good links across a number of industries.
Of those taking up university places in 2016, 80% did so at their first or insurance choice; 75% took up places at Russell Group or equally prestigious universities.
Top UK universities in 2016 were Exeter, Bristol, Newcastle, Edinburgh, Durham and London (King's, Imperial and University Colleges).
A specialist in US universities guides pupils through the complex application process; in recent years, pupils have secured places at Dartmouth, Columbia, Berkeley, UCAL Los Angeles, Duke and Northeastern.
Elsewhere, pupils have taken up places at universities in Australia, Japan, Spain, the Netherlands, Belgium and Ireland.
Pupils also attend prestigious art, music and drama colleges including: Falmouth School of Art; Central St. Martins and Camberwell College; University of the Arts, London; City & Guilds of London Art School; Leeds College of Art; Laine Theatre Arts; the Guildhall School of Music and Drama; Bristol Institute of Modern Music and the Birmingham Conservatoire.
Higher education and careers advice continues to be available should pupils choose to apply after they have left the School.
Excellent transport connections mean that Sixth Formers can be independent in terms of travel to and from School.