We are always pleased to welcome prospective pupils and their families to St Edward's.
S
maller Open Mornings run on most Saturdays during term time (see below) and private visits can be arranged.
Sixth Form Open Day
The main Open Day for Sixth Form Entry will be held on 21st September 2019 – to book, complete the form below. Registration and refreshments are available from 9.00 – 9.30am, followed by a presentation by the Warden and other senior members of staff, a tour of the School, and a meeting with a Housemaster or Housemistress in the boarding House. The event closes at about 1.30pm following a light buffet lunch and the chance to meet teaching and House staff, as well as school Prefects.
Open Day for 13+ Entry
The next main Open Day for 13+ entry will be in May 2020 – to book, complete the form below.  
Parking for full Open Mornings is on the Field side of the School and will be clearly sign-posted.
Reviews of the School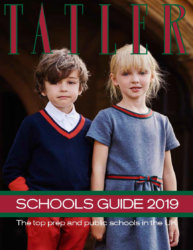 Click on the images above to read the reviews from The Good Schools Guide, Tatler Schools Guide 2019 and Muddy Stilettos.
Smaller Open Mornings and Individual Visits
Smaller open mornings run on most Saturdays during term time. Approximately thirty families attend these events, which run from 9.45 until 11.45am. Families meet the Admissions Team, tour the School with a current pupil, visit a boarding house, enjoy refreshments with the Admissions Team, and hear a presentation from The Warden. These visits are informal, allowing families to see the School on a normal working day.
It is also possible to request an individual visit which is similar to the above but can also include a private meeting with the Warden if requested. Parents attending for either a mini open morning or an individual visit should arrive at the Main Entrance on Woodstock Road.
Complete the form below to arrange a visit or telephone +44 (0) 1865 319200.