Open Days
Thank you for your interest in St Edward's.
To register your interest in attending one of our Open Mornings, please complete the form below.
Open Mornings run on most Saturdays during term time (see below) and begin with an address from the Warden, Alastair Chirnside, followed by a question and answer session with members of the Senior Team. Families will also have a tour with one of our current pupils as well as a meeting in one of our boarding houses to meet a Housemaster or Housemistress who will give an overview of House life.
If you are interested in attending one of these events please complete the form below.
You can read more about new Warden Alastair Chirnside here and discover more about his education, his career so far and his enthusiasm for St Edward's in the film below – click the image to watch.
In the film below, hear from Sixth Form pupils about life at Teddies.
And you can take a virtual tour of the stunning new Christie Centre and Olivier Hall in the film below.
Reviews of the School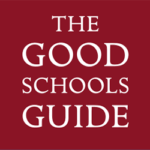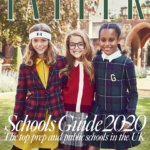 Click on the images above to read the reviews from The Good Schools Guide, Muddy Stilettos and Tatler Schools Guide.
Complete the form below to arrange a visit or telephone +44 (0) 1865 319200.
Information provided via this form will be stored by the School and may be shared with designated staff. The School acts as a Data Controller for the purposes of the General Data Protection Regulation. The School's Data Protection Policy and Privacy Notices, a copy of which can be found on the School website, is intended to provide information about how it will use personal data about individuals. 
If you would like any further information about how the School processes the data that is collected or require a copy of the School's Data Protection Policies, please contact the School's Data Protection & Compliance Manager.