Corfe House
Corfe is a home from home where many of us share the ups and downs of everyday life and make memories and friendships that will last a lifetime. Corfe welcomes all pupils from near and far and as a House we pride ourselves on appreciating and respecting each individual's qualities and strengths.
Corfe House is situated on the Field side of the School,  conveniently close to the playing fields, astro turfs and the Nuffield Health and Fitness sports complex, with plenty of space. Many of the girls comment that they like to feel that they are "going home" at the end of the academic day.
Corfe House is a friendly and welcoming environment. Girls and staff live together and  try and foster mutual respect and trust for each other and their belongings. We want the girls to be happy and fulfilled living here, so that they are motivated to develop their own interests and participate fully in the life of the School. Every girl has a talent and, as a House, we strive to nurture these talents and encourage pupils to develop their own individuality.
Corfe girls have a wide range of talents; Academic Scholars, sportswomen, actors, musicians and dancers, they are all to be found here!
One of the greatest strengths of Corfe are the friendships that develop across all year groups. It is not uncommon to see the younger girls sitting in The Link chatting to the Sixth Form and the warm welcoming atmosphere is often commented on when parents visit us. When the girls leave school, we want them to be confident, successful young women, who take with them, lifelong friendships.
Please contact the Admissions Team on 01865 319200 to arrange a visit to the School and a tour with a Corfe House pupil. We look forward to welcoming you to our House.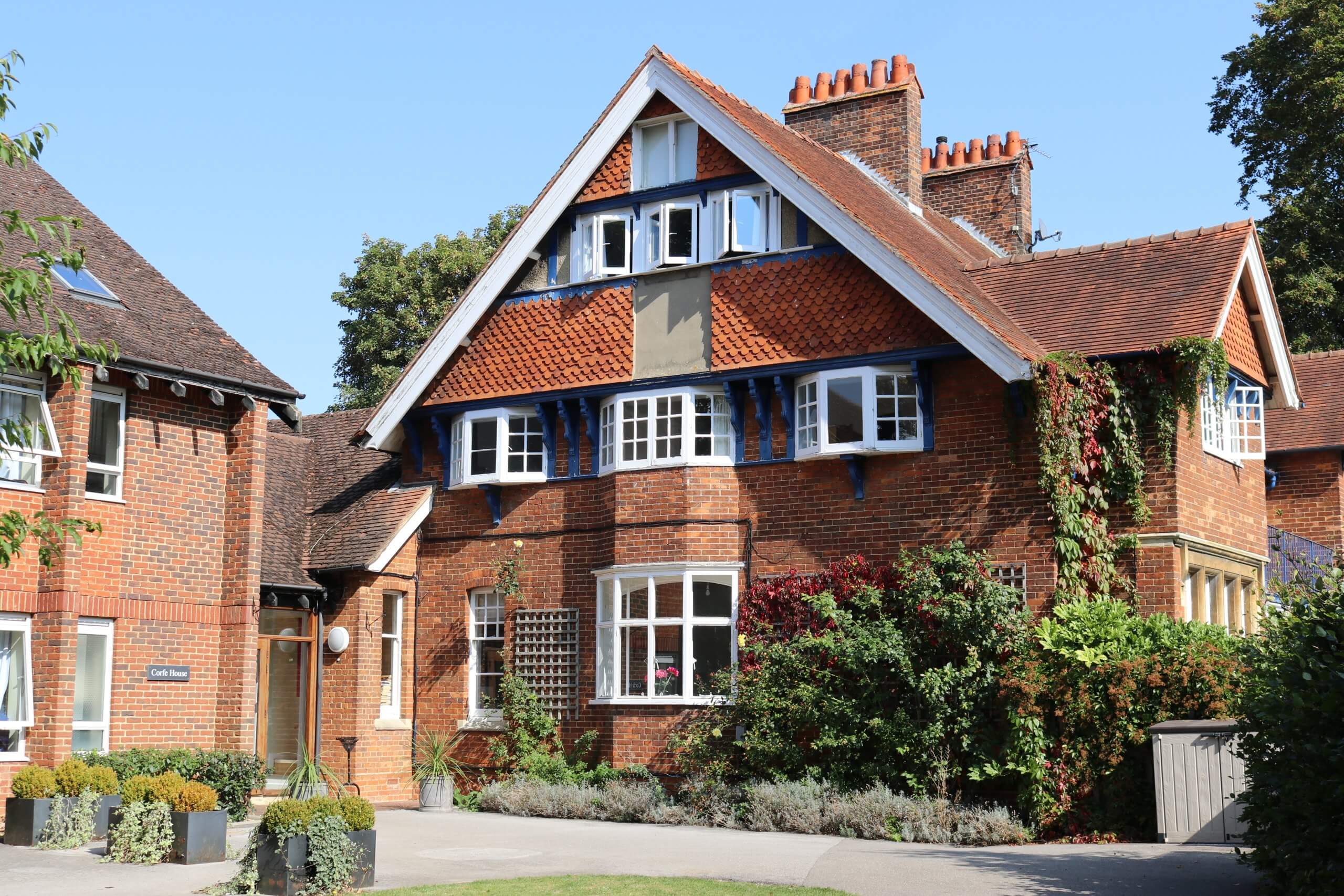 A word from Head of House, Charlotte Churchman:
It's been lovely to be back in house after such a long break! We've all really missed the atmosphere and being able to spend time with each other again. House life remains one of the key elements of our time at school- whether its evening activities or a takeaway with Miss Hamblin-Rooke. The new Shells are a lovely addition to the Corfe family, and get on brilliantly with both their own year and the older girls. The new Lower Sixth have settled in quickly too. We've been making the most of the sunny weather at the start of term, enjoying s'mores and homemade pizza evenings! Cake night has remained a weekly highlight, and Bingo night was a hit. On Mondays and Thursdays, the Upper Sixth have been cooking in house, and have enjoyed mushroom risotto and sweet and sour chicken among other dishes. Mrs Hamblin-Rooke and Claire (our HM and matron) have made house as normal as possible, as well as adding some key and fun activities.
STAFF
Housemistress:
Lucy Hamblin-Rooke
Tutors:

Suzanne Arbuthnot (Assistant Housemistress)
Sophie Barnes (Resident Tutor)
Paula Diaz Rogado
Anna Fielding
Peter Swainson
Sarah Wheeler
Judy Young

Matron:
Claire Elliott
Head of House:
Charlotte Churchman
Deputy:
Isabella Sheppard-Capurro
Please click on the images below to enlarge, and  view a gallery of Corfe.