Avenue House
Avenue House is situated on the "Field" side of the School near to the Health Centre, the playing fields and five other Houses.
Head of House Lottie Miller tells us about Avenue:
A
venue House benefits from being on Field Side because the walk back from lessons to house really does make it feel like you are walking home. The homely atmosphere is carried throughout the house and you can sense it as soon as you walk through the doors. Avenue strikes a perfect balance between encouraging every girl to strive and reach her full potential, while also maintaining a fun and energetic atmosphere during free time. At it's core, Avenue is a kind House, promoting kindness and compassion above all else, and that makes me very proud to be an Avenue girl.
The House encourages and celebrates difference making Avenue inclusive and accepting. The lack of hierarchy is another element of Avenue which makes me incredibility proud. It wouldn't be uncommon for an Upper Sixth girl and a Shell to be chatting in the common room together, making every single girl feel part of the team. The House staff are incredible and their support and care is unwavering, this support system allows all pastoral needs to be catered for, and enables us all to try new things and push ourselves while knowing they have people to fall back on and support them. Ultimately, Avenue House is a genuinely happy place with kindness at the very core.
I hope you come and visit us to see Avenue for yourself, you are always very welcome and you will be shown around by some of the girls. Ring the Admissions Team on 01865 319200 to make an appointment.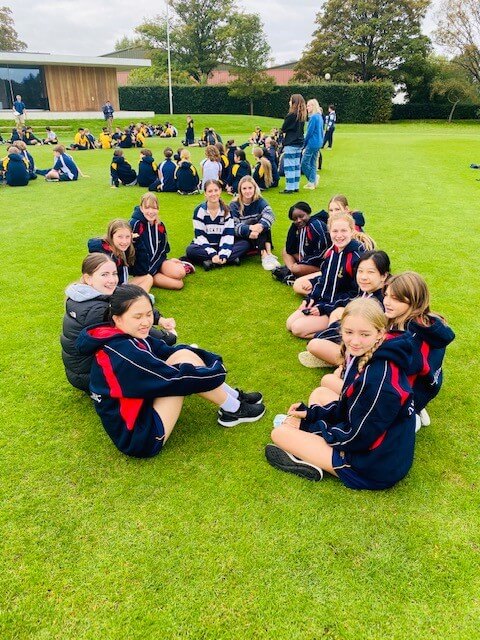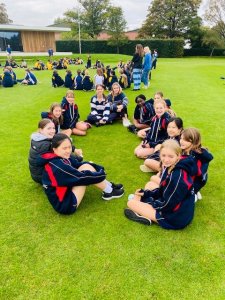 A further word from Head of House, Lottie Miller:
What's your favourite activity as a House?
Cake night followed by games, without a doubt.
What is the best thing about your HM?
Her generosity is endless. She is generous both with her words and her time, this is her greatest quality (among many others)!
What is the best treat or baked item that your Matron makes for you?Cheesy nachos at break times is always a hit in Avenue.
What's the most popular in House activity?
More recently, we played charades in year groups and it got incredibly competitive so I think that will have to be done again, everyone loved it!
What do you do in House with the other year groups?
We have House families, this tends to consist of one or two people from each year group and we sometimes have breakfast in our families or do activities with them. We have also just put in place a buddy system.  Each Shell is paired up with an Upper Sixth just so they have an extra person to talk to and to look out for them.
STAFF
Housemistress:
Yvette Ramadharsingh
Tutors:

Lauren Mackrell (Assistant Housemistress)
Marc Gillingwater (Resident Tutor)
Sol Cabello Malfetano
James Cope
Gabriele Damiani
Marc Gillingwater
Milly Pumfrey
Charlotte Schofield
Giorgia Zandona

Matron:
Zanah Coram-Wright
Head of House:
Lottie Miller
Deputies:
Jessica McPhail
Florence Howard
School Prefects:
Saskia Ward
Millie Holme
Please click on the images of Avenue House below to view a gallery of enlarged pictures.