Avenue House
Avenue House is situated on the "Field" side of the School near to the Health Centre, the playing fields and five other Houses.
A
venue is a place in which the girls are able to gather with confidence and communicate with one another through such events as weekly cake night and hot chocolate evenings. This allows for the years to integrate creating strong friendships among the different age groups. Avenue knows the balance between work and leisure time, this is evident through our top exam results.
Avenue has a friendly and welcoming atmosphere which is led by HM, AHM, tutors and Zanah, our Matron, all of whom are approachable and fully involved in the running of the House. The communal areas of the House are nearly always occupied with girls talking and laughing, there is definitely a sense of coming 'home' once the school day is over and we are able to feel that we wind down and relax amongst one another.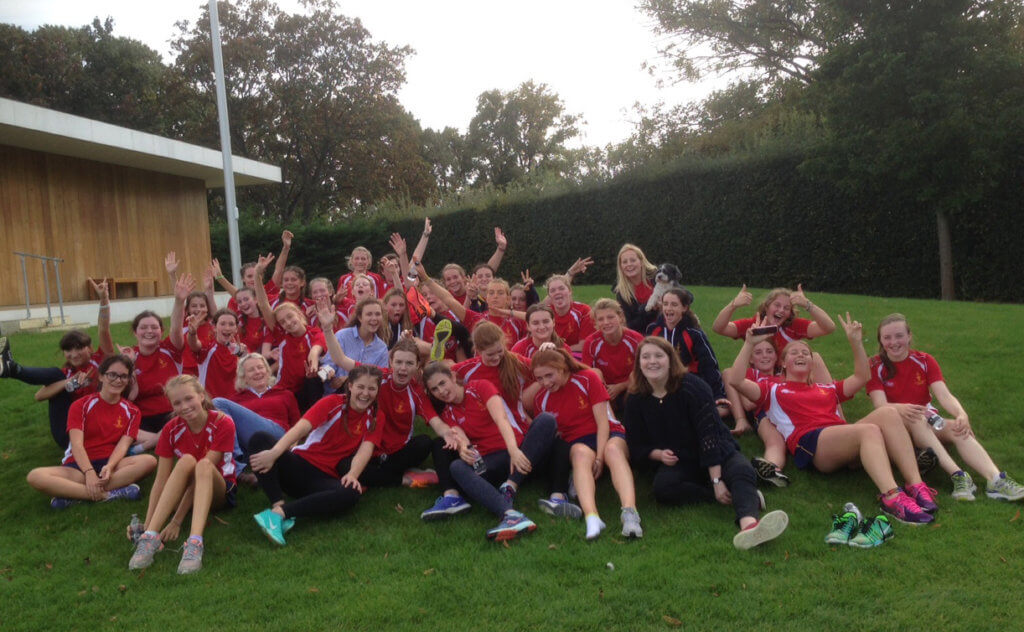 I hope you come and visit us to see Avenue for yourself, you are always very welcome and you will be shown around by some of the girls. Ring the Admissions Team on 01865 319200 to make an appointment.
A word from the Head of House, Maddie Catchpole
What's your favourite activity as a House?
My favourite activity would most definitely be House karaoke on a Tuesday night! Tuesday evening is also Avenue's cake night, so while everyone's enjoying their cake anyone can get up and serenade the House!
What is the best thing about your HM?
How much she loves to spend time with us in House. No matter what year you're in she makes time to have a good chat and a laugh with you.
What is the best treat or baked item that your Matron makes for you?
Nachos with cheese – they are always a welcome surprise!
What's the most popular in House activity?
Sometimes we will all cook a meal and then have supper with Ms Ram or push the sofas together in the Common Room and all sit and watch a film. Saturday nights are when the House really comes together like a family for whoever is in. 
What do you do in House with the other year groups?
Every Avenue girl is assigned to a 'family', made up from a mixture of year groups. A few times a term we will get together as a family for something like a House breakfast or House quiz.
STAFF
Housemistress:
Yvette Ramadharsingh
Tutors:
Lauren Mackrell (Assistant Housemistress)
Naomi Gerge (Resident Tutor)
Sol Cabello Malfetano
Raul Castel
James Cope
Gabriele Damiani
Marc Gillingwater
Milly Pumfrey
Charlotte Schofield
Matron:
Zanah Coram-Wright
Head of House:
Lottie Miller
Deputies:
Jessica McPhail
Florence Howard