Tilly's House
Tilly's is a diverse House that takes pride in all aspects of school life.
E
xamples include our recent OSE who played for England U18s rugby in his time in Tilly's, the England U19 cricket player, a boy whose band has just released their first EP on Spotify, an OSE who set up his own charitable organisation 'Girl's Write The Future' to help girls' education in Africa whilst still at school and an international pupil who is at the forefront of the Dance and Chess programmes. We love to celebrate the boys' achievements in House and one way we do this is by awarding the 'Man of the Week Jersey' to those pupils who contribute to the House and the wider school community.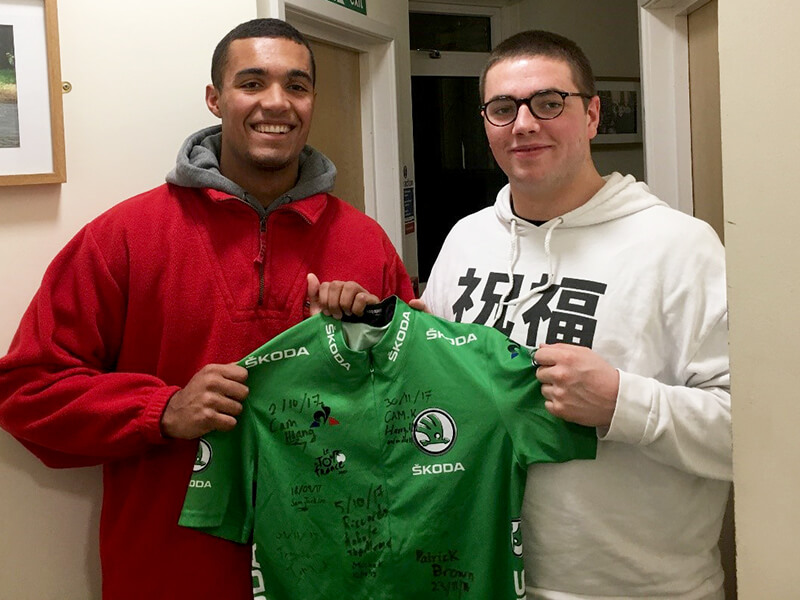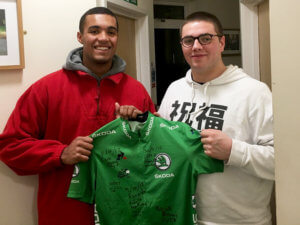 Structurally, Tilly's is a place where all the boys share the common space throughout the building giving a great sense of community and camaraderie between the differing age groups. This togetherness within the House is for all to see as our House Spirit is infamous! Boys are placed in Pods with boys mixed between the age groups, for mentoring purposes. There are also Pod competitions throughout the year which include activities such as Dodgeball and Crazy Golf.
Our Matron, Yasmin, does a wonderful job of looking after the boys in house – her office door is always open and she helps to provide the House with its warm and welcoming atmosphere.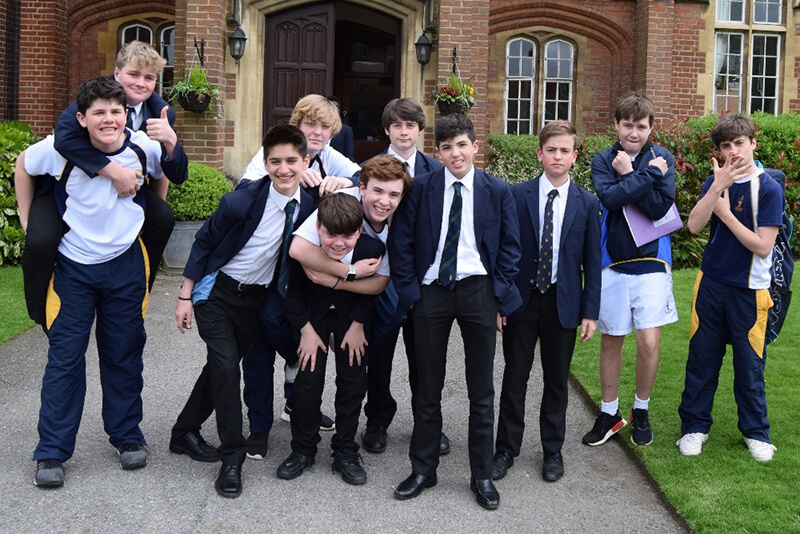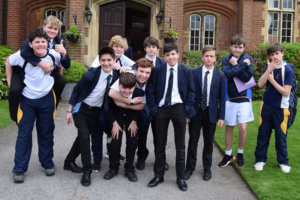 The House Values are to be honest and open with everyone, open minded to every opportunity available, to be hardworking, to challenge yourself, be aware of others around you as well as the world outside of St Edward's. Our mission is for each boy leaving Tilly's to be 'interested & interesting', have a sense of purpose, to have made positive connections but most importantly, be happy.
We work hard on stimulating the boys including reading (Tilly's won the Reading Challenge in 2018), music (Tilly's Presents showcases the boys' musical talents with several bands formed in the House), sport (football and touch rugby is played on a regular basis during the week), trips (tobogganing and watching Saracens Rugby were highlights last year) and volunteering, with boys helping at a local farm for disabled pupils, sports coaching at a local primary school, as well as helping out at a care home to show its residents how to use technology. We also have Socials on a weekday with girls' Houses to help make positive connections.
I have been a teacher at St Edward's for eight years now. Prior to being Housemaster of Tilly's, I was the Master in Charge of Rugby and Head of Middle School. I am still involved with coaching rugby as well as teaching Mathematics. I live in House with my wife Emma, who works in the Development and OSE Office. She is also the Secretary to The Friends of St Edward's. We have two children Elliott, 8, and William, 7, and a Golden Retriever called Tinky.
I would be delighted in welcoming you to Tilly's when you visit St Edward's.
Andrew Grounds
Housemaster, Tilly's House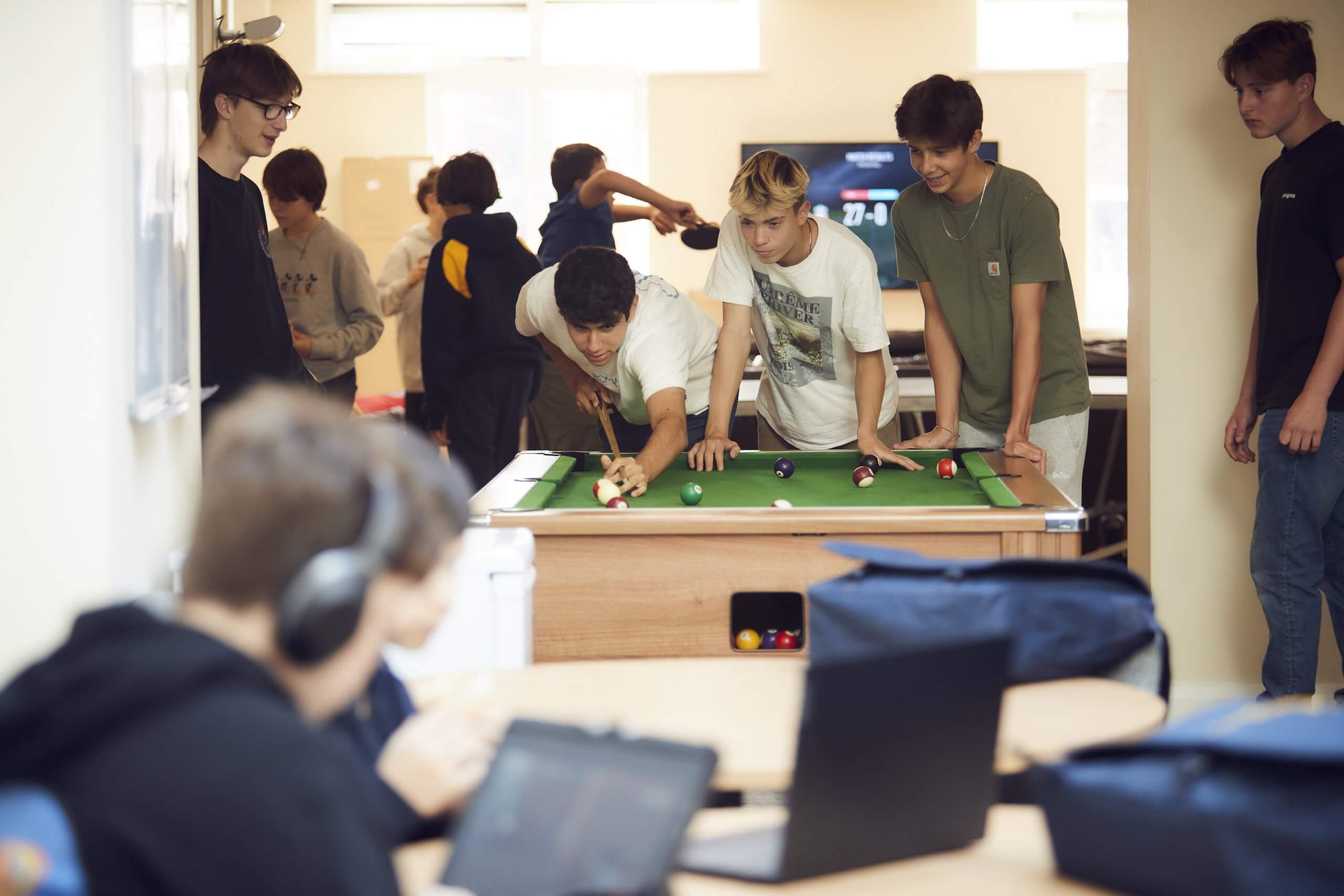 A word from the Head of House, Oscar Ross:
Tilly's House has just welcomed a group of 10 new Shells into its ranks, and they have quickly integrated into the House community. Tilly's prides itself on having an exceptional House spirit and sense of community. The kitchen is the hub of all House activity and is part of the reason why Tilly's feels like a home to many of its members – myself included. Often debates and conversations are had across the table over cup of tea between students of all year groups. The Friday night barbeque also allows each year group in the house to feel more connected with one another, with Mr and Mrs Grounds cooking great burgers, hot dogs or pizzas while the boys will talk amongst themselves, and pet the exceptionally cute Tinky, the Ground's family Labrador. Our House matron, Yazmin, is one of the best things about being at School for the Tilly's boys. Her office is always full of anyone who needs help, food or just to stand and witness some of the scenes that always unfold. Yazmin is absolutely lovely and is a cornerstone of the Tilly's community. Mr Grounds, our housemaster, is a die-hard Westham fan and proud leader of Tilly's House. He is attentive and to the point, providing Tilly's with a clear cut view of what makes a Tilly's boy a Tilly's boy: honesty, hard work and a willingness to get involved. By these three values Mr Grounds, as well as our excellent Assistant Housemaster Mr Thomas and Resident Tutor Mr Trutor, all run the house so that the boys can get the most out of being at school and enjoy themselves in the process.
STAFF
Housemaster:
Andrew Grounds
Tutors:
Huw Thomas (Assistant Housemaster)
Willem Truter (Resident Tutor)
Michael Bunch
Jack Fairbrother
Adam Moffatt
John Simpson
Hugh Stephens
Jonny Thomson
House Matron:
Yasmin Dean
Head of House:
Oscar Ross
Deputies:

Solomon Poulter
Sam Gorton

School Prefect:

Thomas Turner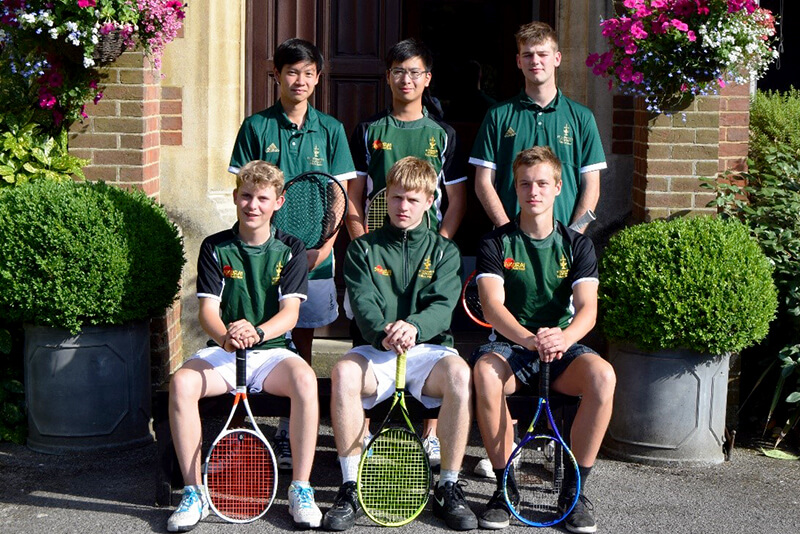 We warmly encourage prospective pupils and their parents to come and look around Tilly's and meet some of the pupils and staff. Please email any queries to: groundsa@stedwardsoxford.org
Please click on the photos of Tilly's below to enlarge and view as a gallery: