Segar's House
Segar's is a very happy and homely House. It is the newest boys' boarding house and is an extremely comfortable living space.
I
t is positioned just off the main Quad, a stone's throw from the class blocks, and the south side of the building fronts the leafy streets of Summertown.
Watch this uplifting film about Segar's made by pupil and filmmaker Damola Otegbola.
The boys in Segar's are tremendously proud of their House; the pupils worked together to agree the core House values which include: the value they place on the House community, the ease with which the year groups interact, service, pride, respecting one another, a sense of fun and always striving to be 'gentlemanly and polite'. We are an extremely diverse house blessed with talismanic sportsmen, academic scholars, top flight musicians, dramatists, designers and artists amongst the boys.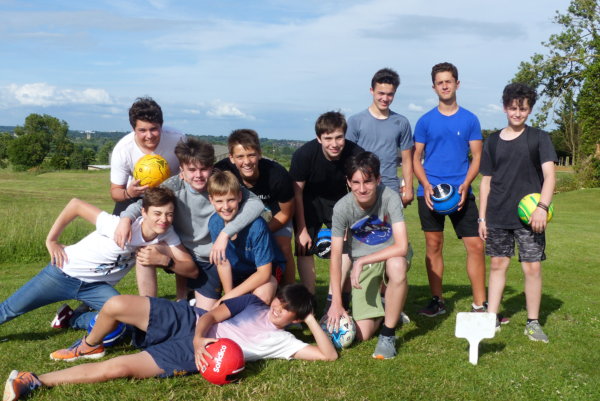 Segar's is a supportive base from which to make new discoveries at school, to grow in confidence and to seize opportunities; we aim to work hard (we enjoy a first class academic record) and play hard on the games field. Each individual's wants and needs are respected and valued here and we place a strong emphasis on leadership and on boys taking their own initiative.  We use a peer mentoring system with vertical 'family pods'; Mr Roche takes the House Prefects to the cliffs in Dorset each year for leadership training.
We are always looking for ways to stimulate the boys within the House: there is an annual House play and House concert; there is a sizeable House library, and we even have our own House shop (a vital facility for hungry teenagers). We have a Tutor team which boasts the Heads of Music, Biology, Physics and Classics. Segar's has won several of the recent House Singing competitions and the last three Shell Drama competitions; in 2018 the House won the Junior House Cricket, the Junior House Rowing and the Senior Cross Country.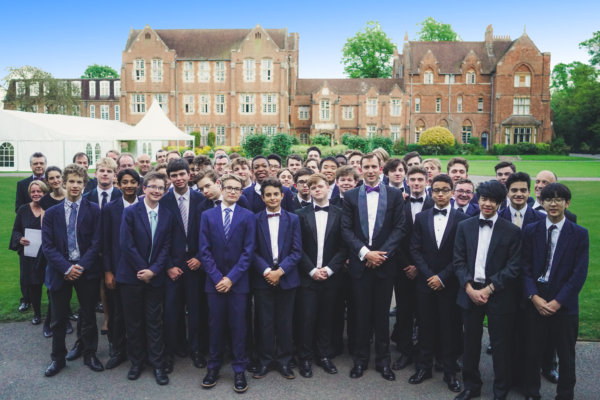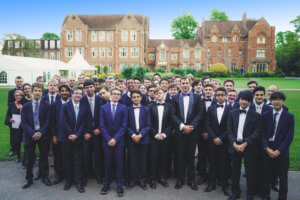 I hope you will want to visit Segar's — you will receive a very warm welcome.  Please make an appointment by contacting the Admissions Team on +44 (0)1865 319200.
Follow the link to read the latest Segar's Newsletter – Summer 2019.
Further editions of the Segar's Newsletter can be read below, and older editions in the blue box to the left:
A word from the former Head of House, Archie Nicholson
What's your favourite activity as a House?
We sometimes have closed weekends when the whole House stays in – we have dinner together and do an activity on the Sunday. Recently we went paintballing which was very popular amongst the House. This not only gave the boys an opportunity to try something they haven't done before, but also allowed boys in different years to bond. We always try to do things between the year groups – the Segar's Waffle machine is also in permanent use!
What is the best thing about your HM?
Mr Roche's greatest quality is his love for the House. He epitomises our set of core values, the most important of which is the integration between years. He encourages this through his use of closed weekends and 'pod' activities (our pods are vertical groups within the House). He is very generous with his time and is always open for a chat, no matter how busy he is.
What is the best treat or baked item that your Matron makes for you?
Ms Richens is a very important member of our House. She is always there to make us feel better and makes us honey and lemon when we aren't feeling well.
What's the most popular in House activity?
There are lots of activities in House. Table tennis and table football are very popular in the evenings, as is the in-House tuck shop. Along with these there are 'pod' events like football competitions which are great for helping to get the different year groups together. We also put on a show each year to show off the musical and dramatic talent in the House – we have a lot of choristers and dramatists.
What do you do in House with the other year groups?
We take part in 'pod' activities, compete in house competitions (we've recently won the junior cricket, rowing and rugby!) and we have senior boys in the house mentoring the juniors. Mr Roche puts on Waffle Nights for birthdays and for other occasions such as good grade cards or success in school events. There is lots on integration between the year groups after prep in the Common Room where there is the House shop, table football and table tennis – the yard cricket season also starts up in spring time.
STAFF
Housemaster:
Simon Roche
Tutors:
Rick Storey (Assistant Housemaster)
David Caro Solano (Resident Tutor)
Adam Griffiths
Ellen McGillycuddy
Kevin Reid
Ed Scates
Mark Taylor
Alex Tester
House Matron:
Julie Richens
Head of House:
Ben Neville
Deputies:
Luke Charlesworth
Winston Frieze