Cooper Lodge
Welcome to Cooper Lodge, St Edward's newest boarding House.
Our new co-educational boarding house, Cooper Lodge, is now fully open, and all pupils have moved in, including the first intake of Lower Sixth girls. The bright and airy new Boarding House is fast becoming the home of Cooper Lodge pupils, and the newest community at Teddies.  
HM Fergus Livingstone shares his vision for Cooper Lodge, and introduces himself and his family.
Tell us about Cooper Lodge
We are one of the first two co-ed Houses at Teddies. Other schools have pioneered this very successfully in recent years and it is great that we now offer the same opportunity here.
What are you most looking forward to about your new House community?
So many societies, clubs, institutions and professions in this country are welcoming both men and women to live, work and mix together these days in ways that would have been unthinkable a generation ago; I am delighted that we have followed this trend. Good behaviours are learned, and we have some way yet to go as a society before we all sufficiently respect each other's space and right to live, thrive and develop friendships as we choose.
Teddies is already playing a very positive and important role in that respect, and I hope that the new House will play a role in extending that progress we are making. I hope that it will feel an extension of the families of the pupils in it, and an extension of mine and those of the other staff on the team there too.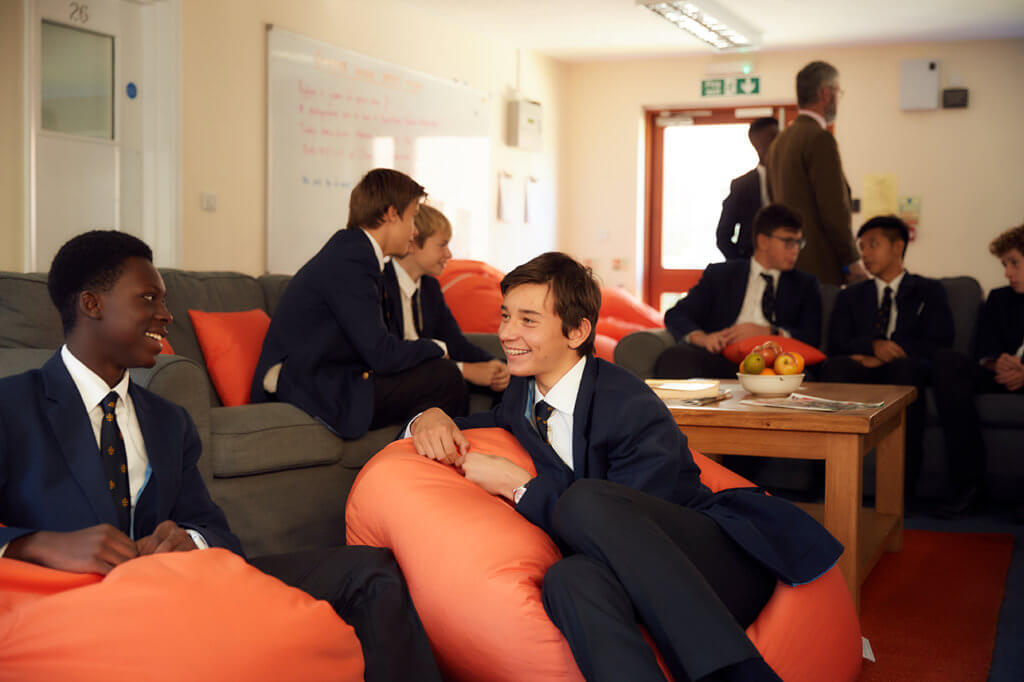 Pupils in Cooper Lodge's Common Room
Take us through your career to date
I started my teaching career here at Teddies as it happens, back in the last century. I was here initially for only a year, after having finished at Cambridge and before going to teach English at Eton College. I coached lots of sports and directed many plays at Teddies and at Eton, and loved every minute of it.
From there I went to Brazil for two years to be Head of English at the British school in Sao Paulo, and came back to England to run the English Department at Bishop's Stortford College. I then went to Lancashire to be Deputy Head at Rossall, and came south some years later to take up the Headship of Lord Wandsworth College.
After a good stint there my family and I decided in 2015 to go and live in Iceland for a few years. My wife is half Icelandic and we have extensive family there and many friends. It has been wonderful and we are delighted to have established a home there. But we are home here too. It is lovely to be back in Oxford, where I was born and raised.
How about your family?
My wife Gudrun is an opera singer. She was a scholar at the Royal Academy when we met. I have a step son called Thor who is a musician – a pianist and composer based in Reykjavik. Eva, our daughter, left Teddies this year, and Peter is in Segar's in the Fifth Form.
What are your hobbies outside School?
I have lots. Some I am quite competent at, others utterly terrible. Fishing for example. I flail around making a lot of splashes and noise and getting tangled up; any self-respecting fish should be embarrassed to be caught by me.
What do you enjoy most about working at Teddies?
It's an extraordinarily beautiful school in the most fantastic location, but what I have always loved most about Teddies is its people. It has produced, for many generations, grounded, decent, broad minded and broad hearted people. I have great affection for the friends I have made here as a pupil and a young teacher, and in the years since. And I include in that people like the two girls who joined my year in Field House in 1983: they were part of the first cohort of girls to join the Sixth Form here, and they were a great addition to the House and became good friends.
Best advice you've ever been given??
Life isn't only about the view from the top. You need to smell the flowers on the way up. The most fragrant blooms are often in the foothills.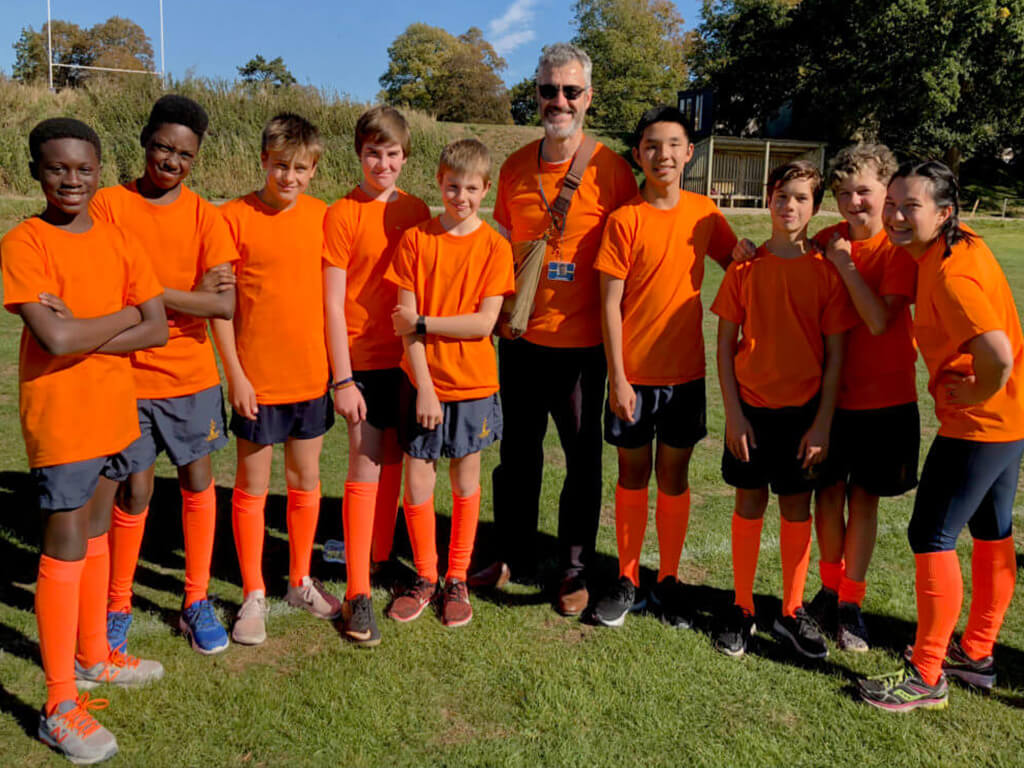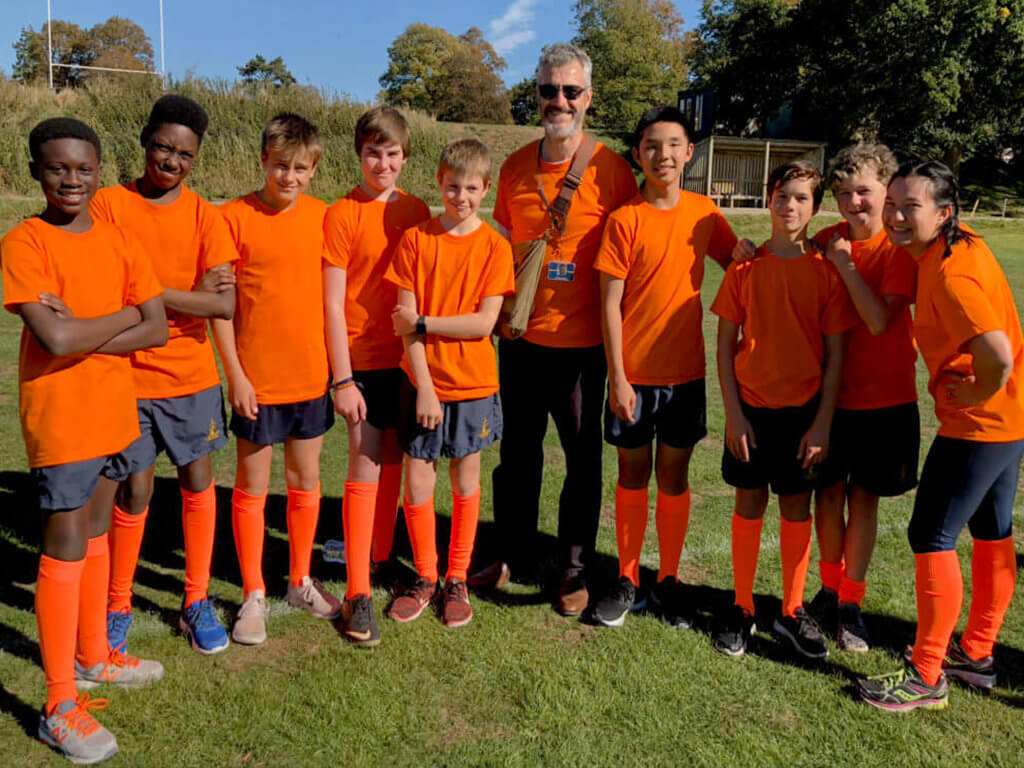 The pioneers: Cooper Lodge's first Shell year group preparing for The Steeplechase
A word from Head of House, Carolina Ramirez Cabal:
Cooper Lodge is truly a home away from home in my opinion, though I might be slightly biased! House life is busy but always joyful, filled with hardworking and dedicated students that support and take care of each other. We recognise the importance of having fun and relaxing as well and after prep, the house normally meets together by watching a movie, playing cards, putting music on and having a bit of a karaoke night and more! On Saturdays, we top off the last school day of the week by having delicious, Michelin-star quality (I'd say) food, cooked by Mr and Mrs Livingstone ranging from the best hot dogs you could ever have, to the tastiest chilli con carne (always offering a vegan or vegetarian option as well)!
On Sunday's, for those who want to join, we do activities like Rounders and Football where even if you're not the best at sports – like me – you are encouraged to participate and at least give it a try. We take pride in the diversity of our House  by not only being co-ed but also international, and we recognise, respect and appreciate each others differences.
Everyone in the house will encourage you in your strengths and will help you improve any weaknesses you might have –  we are truly are close-knit family. Our House staff are also incredibly supportive, kind and approachable, and between them, teach virtually all the subjects ranging from Physics to English and Maths. Cooper Lodge is really the whole package – en-suite rooms, an incredible House community, the best House staff and the most amazing views over the fields. Come and give us a visit to experience it for yourself!
STAFF:
Housemaster:

Fergus Livingstone

Tutors:

Laura Compton (Assistant Housemistress)
Heather Murphy (Resident Tutor)
Matthew Albrighton
Michael Jackson
Richard Powell
Francesca Ronan
Shweta Soni
Jack Thompson

Head of House:

Carolina Ramirez Cabal

Deputy:

Caitlin Adams
Hattie Tao
Click below to enlarge the photographs and see a gallery of Cooper Lodge: