What's On
We have an exciting and lively season of Friends' events for the Spring Term. All parents, staff, OSE and former parents are automatically members of the Friends of St Edward's so please do join in as many events as you can – it's a great way to connect with the School and each other. See below for more details of events.
The Friends' Virtual Book Club
Thursday 23rd September, 7-8pm via Zoom
Join us for our Virtual Book Club on Thursday 23rd September, 7pm – 8pm, where we will be joined by author Joanne Kavenna to discuss her book 'A Field Guide to Reality'. Please email friends@stedwardsoxford.org for the Zoom link.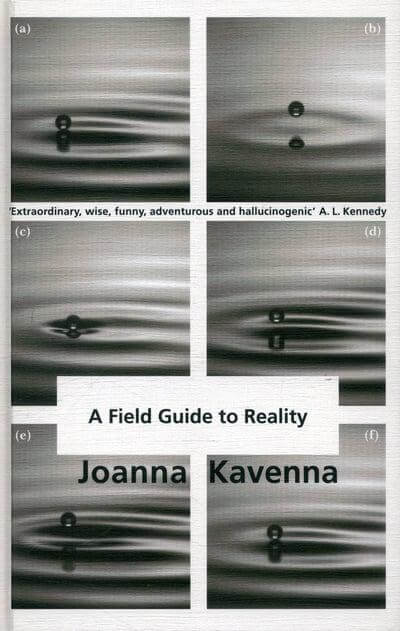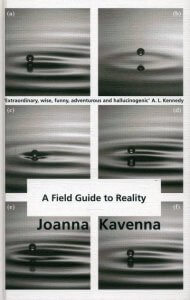 In this darkly ironic novel – a quest for truth, a satire, an elegy – Joanna Kavenna displays fearless originality and wit in confronting the strangeness of reality and how we contend with the death of those we love. Beautiful, ethereal drawings by Oly Ralfe illustrate this haunting journey through time, space and human understanding.
About Teddies' Virtual Book Club
Our virtual book club meets twice a term and is an informal way to meet other parents and discuss books from a variety of genres. We invite the author to come and this provides a fascinating insight into the book before breaking into small groups.
If you would like to suggest a book for a future review, please email friends@stedwardsoxford.org.
If you would like to attend, please RSVP to friends@stedwardsoxford.org and we will send you the Zoom link.
'If you have toyed with the idea of joining a book group but not found the right one, I would highly recommend giving Teddies virtual group a go. I did just that and joined last week's group ,which discussed I Love You Too Much by Alicia Drake. I had my reservations about how a book group would translate on zoom, but it was surprisingly easy and relaxed. It helps that Teddies book groups try and include the author, and Alicia was an absolute delight, even giving us a little five minute creative writing lesson to add to the experience. To be able to put questions about the book directly to the author is such a bonus and people had plenty to contribute either just by chipping in or using the chat function. It was seamless and not in the least intimidating, plenty of us just preferred to listen and enjoy with a glass of wine! Why not give the next one a go…?' 
– Alice Emmott, parent & Friends' Committee Member
Missed April's Book Club? Author Marilyn Messik discusses her novel 'Relatively Strange' – click here to watch a recording of the event.  
Steeplechase Tea on Field Side
Thursday 30th September
The Steeplechase, first officially run in 1927, is a Whole School event in which hundreds of Teddies pupils take to the courses around School and Port Meadow. It is always a lively affair with House spirit and good-natured rivalry on display in abundance, and parents are invited to come along and support. This year refreshments will be hosted by the Friends' Committee, so please do come along, meet your House Representatives and be introduced to fellow parents and guardians. 
Virtual Wine Tasting
Friday 26th November, via Zoom
A great opportunity to meet with friends, try new wines and take part in a quiz with our wine expert. 
Teddies Talks Pastoral & Whole School Virtual Coffee
Did you miss the Virtual Coffee Morning on Saturday 1st May? You can view the PowerPoint presentation that James Cope used for his Pastoral talk here. If you wish to discuss anything with the Pastoral Team, please contact CopeJ@stedwardsoxford.org or BellamyR@stedwardsoxford.org.
Wellness Wednesday Workshops
Have you missed our previous Wellness Wednesday Workshops? You can catch up with our recording of the event – click the links below:
January 2021 – Learn tips and tools to help provide focus and balance with our 'Wellness evening' by Life Coach, Alice Armstrong-Scales: click here to watch. 
February 2021 – Learn how we can all improve our energy and health with our 'Working from Home: Nutrition & Health Toolkit' evening, hosted by parent and registered nutritional therapist, Nicky Denvir: click here to watch.
March 2021- develop your style and understand about colour, body shape and how to create a capsule wardrobe with style consultant Laura Taylor at our 'Style and Wardrobe Workshop'.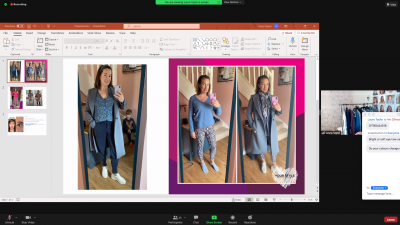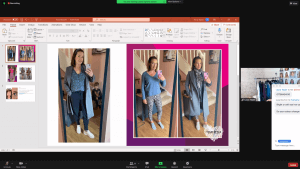 Please click here to watch a recording of this event.
Follow the Friends' new Instagram account @teddies_friends for reminders about all these events – and much more from our busy Friends' team.