Welcome to Gaudy Week 2018
A
s the end of the academic year approaches, the magnificent finale to the St Edward's summer that is Gaudy Week flows on with it, and we are delighted to be announcing the outline programme. The week long celebration, featuring all aspects of life at Teddies, gets underway on Saturday 30th June.
Taking in theatrical and dance productions, art and design exhibitions, a host of musical performances, academic presentations, exhibits and trips, as well as all the sporting action from Cricket Week and the Henley Royal and Reading Town Regattas, the festivities conclude with the speeches and prize-giving of Gaudy itself on Saturday 7th July.
Book all your Gaudy 2018 tickets here
To help build up the anticipation levels for this year's activities, click on the image below to watch a few of the highlights from Gaudy Week 2017.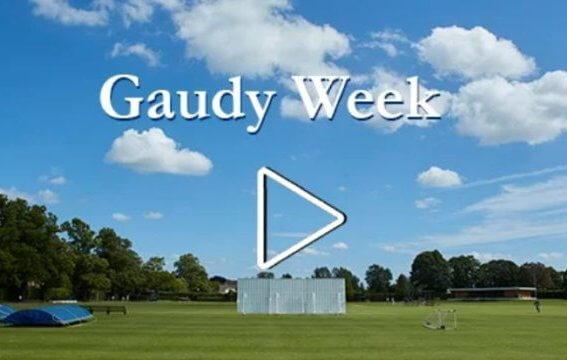 Bookings are now open
Most events in Gaudy Week require a ticket to attend, though all are free of charge. The performances in particular are likely to be booked quickly, so making early ticket reservations is highly recommended. To book your tickets please visit the events pages here.
Events this year include:
Music
Two major Gaudy Concerts, the first from the combined Choirs, Orchestra and Concert Band, the second our very own edition of the ever emotive Last Night of the Proms
The Close Harmony Showcase
Jazz from the House Band
A LAMDA Presentation evening
The Warden's OSE Recital
Songwriters' Collective
Teddies Rocks the Tent
Drama and Dance
Lower School performance: Sunday Morning at the Centre of the World by Louis de Bernières
Senior School performance: Someone, Somewhere, a new play by Sam Potter, to be performed at The Edinburgh Fringe
The Dance Showcase: A Night at the Musicals
Art and Design
Mixed Years' Art and Design Exhibition
Leavers' Art and Design Exhibition
Academic and School Events
The Final of the Warden's Project
Shell Science Exhibition and Presentations: Making Teddies more Sustainable
Girls Write the Future: Presentation Evening
Friends of St Edward's 10th Anniversary Drinks Reception
The Dambusters and Beyond: Celebrating the RAF: An exhibition in The North Wall Gallery
Sport
Henley Royal and Reading Town Regattas
Cricket Week: matches versus Radley, Free Foresters, the RAF, Oxfordshire CCC, the MCC and the St Edward's Martyrs