Weekly and Full Boarding
Weekly and Full Boarding
B
oarding arrangements at St Edward's mean that pupils can go home on Saturday afternoon after sport or other commitments and are required to be back in School by 9.00pm on Sunday evening.
Around half our boarders choose to stay in School each weekend and are very well entertained by our lively programme featuring everything from concerts, comedy acts, rock groups and DJs – often major names on the circuit – to informal BBQs, cinema trips and House dinners. Our own activities are complemented by the delightful cafes and shops of Summertown and Oxford, which are especially popular on Sunday afternoons.
The Teddies Coach
The Teddies Coach is a school service running every weekend from London to Oxford via Beaconsfield. It departs London (South Kensington) at 6.30pm on Sunday evenings (Mondays after some Leave Weekends), making one stop at Beaconsfield Services at 7.30pm and arriving back at School at approximately 8.30pm. Outbound coaches cover the reverse route at Leave Weekends and Exeats. 
A member of staff is on board for each journey, and the cost of the service is £15 from London per pupil per journey and £10 from Beaconsfield, billed termly in arrears. For more information or to express your interest in these services, please email: teddiescoach@stedwardsoxford.org
Weekends in Term Time
A typical schedule of weekend events for boarders can be viewed in the booklets below. Hard copies are available from the Admissions Department.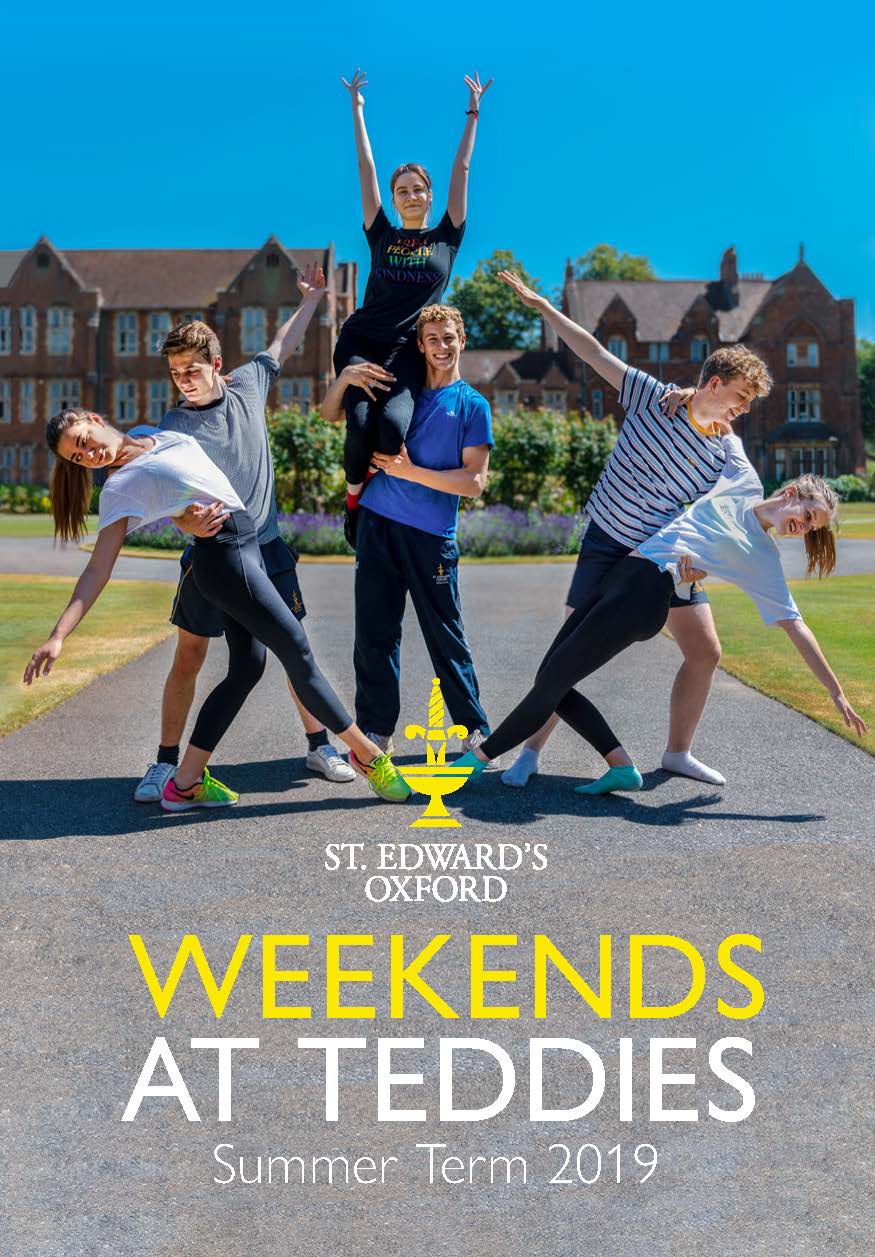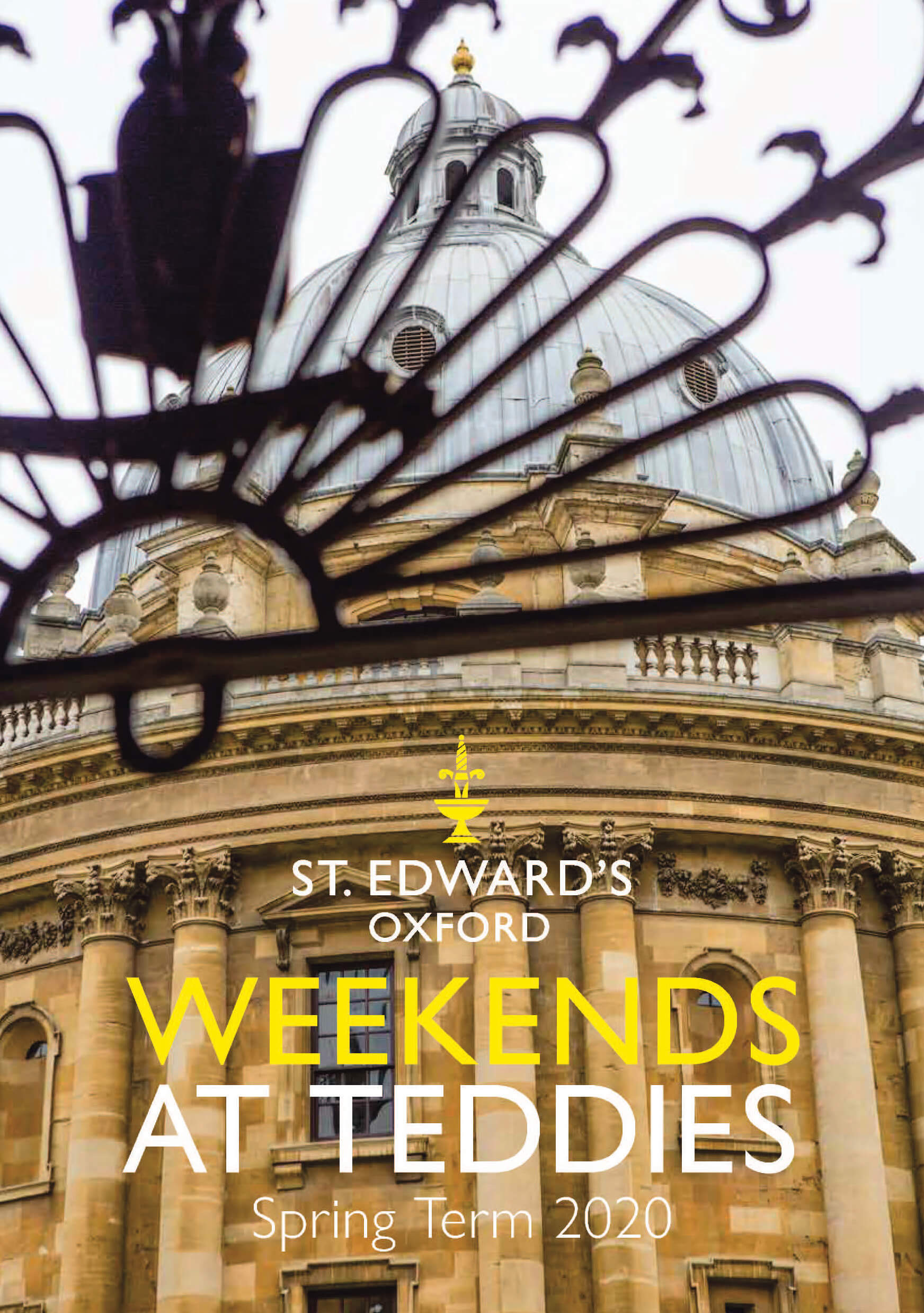 Leave Weekends and Exeats
A formal Leave Weekend occurs in each Half Term starting on Thursday after sport or lunchtime on Friday (depending on the term) and ending at 9.00pm on Sunday evening. Half Term weeks (Exeats) generally run from Friday at 1.00pm until 9.00pm the following Sunday. For information on the exact arrangements for each Leave Weekend and Exeat, please see the Term Dates here.