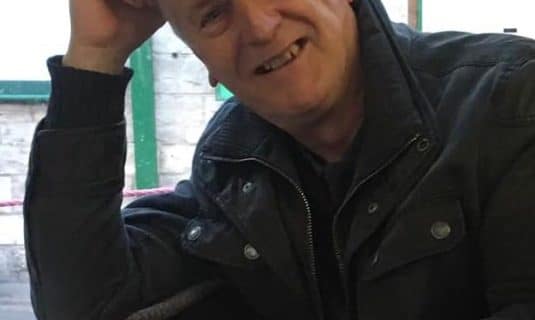 William Fookes
Class of 1970
William Hugh Fookes, 1952-2020 (Sing's, 1965-1970)
Died on the 14th July 2020, son of Roger (Tilly's, 1938-1942), brother to Robert (Sing's, 1964-1969) and Michael (Sing's, 1971-1976).
His brothers write:
All three brothers started their educational life at village schools in Somerset but soon moved on to Prestfelde, a 'Woodard' prep school in Shrewsbury. The journey at each end of term (or 'stretch') took a day or so in the Hillman Husky or Standard Companion. Once there, there was little chance of escape. But that did not matter because it was an excellent school with great freedom for the boarders who were encouraged to pursue hobbies as much as formal subjects – such as vegetable plots supported and judged by Percy Thrower whose Nursery was nearby; and the production of tableau newspapers and occasional magazines.
William subsequently left St Edward's with a vocational head start – in printing.  Advancing from the John Bull Printing Outfit and parish magazine production at home on the vicarage duplicator, St Edward's School Press taught him the basics of typesetting and letterpress printing. 
As manager of SES Press he would spend many happy hours typesetting by hand and mastering the Adana hand press, ancient Cropper treadle press and the mighty Heidelberg electric press (which would surely not now pass a school's risk assessment).  He designed and printed the typical range of letterheads, invitations, handbills, posters and programmes offered by today's artisan printers. 
William went on to gain a BSc in Printing Technology from Watford College of Technology in 1974, alongside practical experience at the Pitman Press, Bath. 
The following four years were spent in London at Her Majesty's Stationery Office (HMSO) as a typesetting consultant specifying and selecting typesetting systems, and as a printing technologist purchasing printing equipment for HMSO presses and other Government departments.
This was a revolutionary time for the printing industry as it embraced new technology such as computer typesetting, drastically reducing the need for labour.  As computerisation came to the fore so William's career took a digital turn and at the start of the 1980s he became a software engineer at Pica Computing Services in Uxbridge.  Here he met his first wife Enid and they soon moved to Cambridgeshire where their sons James and Andrew were born. 
William worked for GST at Cambridge Science Park until 1989, before moving on to Dorset where he settled.  From 1990 he worked in Poole for Wayfarer Transit Systems developing embedded software for automated ticketing systems in public transport.  Although a team worker, in 1998 he became self-employed and took a series of software engineer contracts until retirement, with the majority of his roles still centred on smart ticketing systems, most notably London's Oyster card system.
In 2006 William married Helen and together they enjoyed travelling and caravanning at home and abroad.  He delighted in his newly blended family and becoming a grandfather and step grandfather.
Living in the county of his ancestors, William delved further into the family history, culminating in organising Fookes Fest in 2012, a gathering open to anyone sharing the surname, attended by Fookeses from three continents. 
Always a practical type, he never minded getting his hands dirty, whether with printing ink, engine oil from his Morris Minor, soil in the garden or paint from his DIY.  With his enquiring mind and attention to detail he revelled in taking mechanical things apart and putting them together again.  Some 40 years ago he even built himself a computer, later presenting it to the National Computing Museum for their collection at Bletchley Park in 2016.
Community minded and socially aware, William was a cub scout leader, PCC member at his church and helped organise the village carnival. 
Contentment in retirement was abruptly curtailed by cancer which he fought stoically and selflessly, to the admiration of those around him.
William Fookes – born November 17th 1952, died July 14th 2020. 
If you would like to leave any messages for the family or share any memories please click here.
Print page