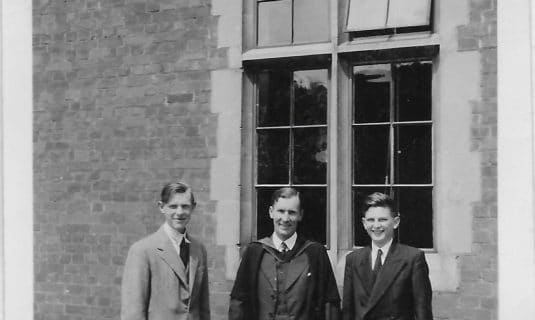 Paul Rollason
Class of 1951
Paul Hugh Rollason, 1934-2020 (Field House, 1947-1951)
The following was provided by Paul's daughter, Selina.
My father passed away (from Covid) in November 2020. He was a past pupil of St Edwards and enjoyed your annual newsletter. He loved your school and we still have his photo of the entire school!
He loved to dress smartly and wore the correct clothes for every occasion. He was a real charmer – and has been described by everyone as a real gentleman – gentle, kind, never got angry, never cruel or bad tempered and a marvelous husband and father.
He might not have gone to Oxford or Cambridge, but he was successful and had a lovely golden handshake when he retired.  His friends from St Edward's he had for his entire life.
Paul Rollason – born April 24th 1934, died November 11th 2020, aged 86.
If you would like to leave any messages for the family or share any memories please click here.
Print page