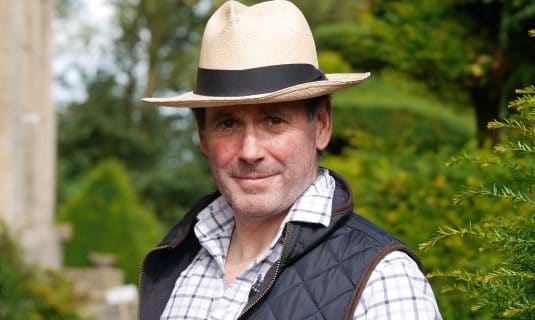 Jonny Lambe
Former Staff
Jonny Lambe, 1966-2020 (MCR, 2003-2020)
Jonny Lambe was Head of History at St Edward's from 2003 until shortly before his death in December 2020. Mark Taylor, Anna Fielding, and Nick and Zanah Coram-Wright share memories of a man who was a much loved member of the Teddies community.
Jonny the Teacher, Jonny the Man – A personal view of Jonny Lambe by Mark Taylor (Head of Classics)
The two are inseparable: Jonny the teacher, Jonny the man. Equally apt is the old adage: You can take the man out of the country but you can't take the country out of the man. In this case that country is Wales, specifically South Wales. For as much as the accent 'had well-nigh slipt', doubtless through 30 years of teaching in England, his Welshness was part of his very essence. His hometown was Swansea. He regularly returned to visit his parents, sister, niece and nephew; there was not much anyone could teach Jonny about the Gower and Mumbles' fine drinking establishments. It was here he learned to surf and he had a great painting of it in pride of place in his Oxford 'apartment' (see below).
Jonny was undoubtedly enigmatic: a man of interesting, yet striking contrasts – a Catholic convert from a chapel background but with a preference for Oxford college evensongs. He was as staunch a Thatcherite as he was an outstanding and brave NEU rep. at an extremely difficult time for all here. He famously curated a Lenin exhibition in The North Wall which was opened, but of course, with a Champagne reception (he should perhaps have at least made it Shampanskoye).  His personal appearance evolved over his 17 years at Teddies, from Californian surf dude, accoutred with wrist thongs and rope necklace, to distinguished Cotswold gent, sporter of the red trouser and cap of tweed. Linguistically traditional in many ways – even in 2020 he spoke fondly of his trips to Peking (sic) and Leningrad (sic) yet often preferred Americanisms to our limey counterparts – always a cell phone, never a mobile, the trunk not the boot, and speaking of cars, his was a bomb site, his 'apartment' (as above) was immaculate. Those who dared venture into the History Dept office, or worse, the locked cupboard on the half-landing, had need of safety wear for fear of being crushed by a veritable avalanche of stuff (clothes, camping equipment, unopened and sadly, long-undrinkable wine). Jonny loved to travel, exploring the world, and those that travelled with him retain fantastic memories of holidays, yet he had quite a profound fear of flying (not that this ever stopped him, mind). On a Kenya Airways flight, having spotted some clouds he didn't much like the look of, he unbuckled, walked up to a member of cabin crew, suggesting he might like to inform the pilot in case these had not been spotted.
Other than the quirky, or maybe partly because of it, he was an inspirational teacher, not only encouraging many to read History, but converting some even into the teaching profession.  He didn't just support his charges, he believed in them, teaching them that it is okay to stay firm to your beliefs and not feel the need to follow every new trend and fad – particularly not when it came to matters technological, let alone data-driven. For Jonny, being a teacher was about building rapport, about passion for one's subject, and about academic integrity.  His career spanned some 30 years across three schools – Frensham Heights, Downside and 17 years at Teddies. Over all this time he made significant impact on hundreds, more likely thousands, of students. He was an immensely principled historian, firm in conviction, even if it flew in the face of convention. His faith in what he believed to be right or indeed downright wrong was impressive – and he was more than prepared to voice this. He instilled a huge love of history in so many whom he taught. Very quickly after his death messages poured in from his former pupils. Here are a few:
The greatest teacher, mentor and support system I could ever have asked for.
He was one of the people that made Teddies such a special place. He was a great teacher and a true gentleman.
I left Teddies considering him a friend and such a great man.
He introduced me to surfing which obviously has had a huge impact on my life. He was one of my favourite teachers at Teddies (from a former pupil now doing a PhD in surf therapy)
One of the greatest teachers anyone could ever ask for.
As well as Head of History, Cowell's Tutor, hockey, sailing, surfing and let's not forget frisbee coach, Jonny was an incredible organiser of parties – and here at Teddies he fulfilled the role of Common Room 'Food Member' perfectly, negotiating and working with our phenomenal Catering Team and wonderful stewards, Jane and Andy, to produce many outstanding and glorious events. He initiated the Summer Term themed Guest Night, organising very large-scale occasions to celebrate the anniversaries of Waterloo, Jane Austen and even the '60s. And for those of us lucky enough to attend MCR Burns' Suppers, who cannot recall Jonny standing proudly at top table, plunging his knife into the 'Great chieftain o' the puddin-race' and reciting, with no attempt whatsoever at any cod Scottish accent, the Address to a Haggis?
Without a doubt, Jonny loved life. His age, always a closely-guarded secret even from his closest friends, was greater than he wanted to admit and, to be fair, looked, but to have his life snuffed out at 54 is cruel by any standards! Jonny received the news, in spring 2018, of his lung cancer in typical fashion: he never outwardly dwelt on his prognosis, focusing rather on supporting a Teddies colleague with their own lung condition, and it was with immense courage that he made the very most of the last two and a half years of his life: tending two allotments, buying the cottage in Winchcombe together with James, where they planned extravagant picnics and hosted high 'fizzy' teas that were truly something. He also completed his Blue-Badge tour guiding course (no easy feat), with a view to life post-Teddies, but still very much the teacher, still very much the man.
It was not to be, since 'this damned thing', as Jonny so often called it, had metastasised to his brain in the first half of 2020.
Jonny was wry, dry, witty and a fearless fighter for fairness.  Unafraid to put forward a contrary view. Often playing the sceptic, but mostly arguing for what was right and fair. There was certainly something of a Mr Keating from Dead Poets Society in JTL.  carpe diem is more often than not mistranslated as 'seize the day', when what the Roman poet Horace meant was far more akin to the act of harvesting and enjoying ripe fruit: plucking that sweet apple from life's tree, to savour every bit. Jonny did that.  Goodbye, my old friend.
Jonny the History Teacher – By Anna Fielding (History Teacher and IB Coordinator)
Jonny was a Head of Department who cared about much more than just grades, data and timetables. He had a genuine wish that the hundreds of pupils (and staff) who spent time in the Department would love history; whether that meant going to lectures or insisting that pupils should visit National Trust properties or museums in the holidays.  Great relationships were developed with many leading historians around the country who came back year after year to give talks, from Dominic Sandbrook's engaging approach to the twentieth century to Professor Michael Lynch's sometimes controversial take on the Russian Revolution. 
Under his leadership the Department developed a reputation for organising foreign visits.  But these were not just jollies for the sake of fun; Jonny's concern was that the trip would allow pupils to understand topics being studied and to widen their interest and knowledge.  There was never a spare minute for sitting around looking at their "cell phones" (as he would insist on calling them).  After a full day of museums, guided tours and sometimes long walks through snow to look at the remains of a building, it would be back out again to experience more of the city we were visiting.  Many who had the opportunity to take part in these trips will have fond memories of walking along the beaches in Tel Aviv, the authentic night life of Le Marais in Paris or attempting to negotiate the Moscow Underground with no automatic ticket machines and no Russian speakers. 
It was Jonny's determination that ensured that not a minute of a trip was wasted nor any experience missed.  In Israel that meant forcing the coach driver to go off road into the desert to find the site of a particular battle of the Crusades.  In Russia his willingness to challenge some rather frightening ex-KGB tour guides allowed pupils to play real Soviet arcade games and haggle for fur hats in local markets.  He even tried to force everyone to eat local food, until a few days of beige meals and a cockroach in a coffee made him give in and join us at McDonald's. 
Jonny has undoubtedly left his mark on the Department at St Edward's.  He leaves behind not just pupils who achieved good grades in exams but many people who, thanks to him, have experienced and seen things that they will remember for the rest of their lives.  
Jonny the Sportsman – by Zanah Coram-Wright (Avenue Matron)
I met Jonny when he was a Tutor in Cowell's and I was House Matron (before moving to the newly opened Segar's in 2004). We became friends, we enjoyed working together while on duty. We were also hockey coaches – well, Jonny was. Jonny was a good sportsman who loved to share his skills with teams of newcomers to the sport. After coaching the girls' U14C for a couple of years I then joined Jonny's U15C team, where he was in charge. We both felt that the most important thing about training less skilled teams was to help them to enjoy the game, cultivate their team spirit and develop their skills, hopefully taking them onto the higher teams in the process. We had set drills from the three-man weave, intricate passing and shooting drills, which Jonny demonstrated with great aplomb.
Jonny's sense of fun ran through the teams he coached. Nothing was taken too seriously: the roars of laughter from the boys when a ball was miss-hit (which was often), a goal missed or even a goal scored added subtle improvements to the boys' game. On one occasion the squad was making so much noise that we hadn't noticed that the other Astro had come to a standstill. We were being watched. At the end of the session Zak Jones (then Head of Hockey) announced that he would be joining our next practice – high praise indeed. D-Day arrived: Jonny and I were distracted by a plane flying overhead. We were trying to work out whether it was a spy plane or a UFO as it had a strange disc on the top. Needless to say we weren't concentrating and we suddenly realised that the question: 'Are you two going to join us, or are you going to just stand there, plane spotting?' was aimed at us. We stifled our giggles and headed off to the practice – the boys were in their stride showing off their new skills (leading to some of them being poached for higher teams). The sense of achievement was palpable.
My memories of Jonny include seeing him as one half of Tweedle Dum and Tweedle Dee at a mutual friend's Alice in Wonderland themed wedding, his willingness to share his knowledge, his empathy, his support, his ever-present sense of humour, his strength; and last but not least his love for his family and friends.
Jonny in Cowell's – by Nick Coram-Wright (Assistant Head Co-Curricular)
Upon his arrival at St Edward's in 2003, Jonny joined the Tutor Team in Cowell's and was well ensconced with the Sixth Form when I took over the reins from Housemaster Chris Lush in 2004. In 2014 he was posted to Mac's for a two-year sabbatical, returning to Cowell's two years' later.
Looking back to those early days, I recall that Jonny was a man of principle with high expectations of his charges. Whilst he tended to take a sterner line with the juniors on his duty nights, the seniors warmed to his sense of humour, his sociability and willingness to share anecdotes over a glass of wine. Returning from a debating society dinner late one Saturday night, there was a ring on my front doorbell and it was hard to tell if the Sixth Formers were escorting Jonny back to house or vice versa. Their respect was mutual but Jonny never hesitated to tell his tutees if he thought they had been rather asinine in their behaviour. It is fair to say that was quite a common occurrence back then.
Baba Balfour Paul, our resident House Matron, would regale us on a regular basis with the most fabulous cakes, oozing creativity, spun sugar and calories. On these evenings Jonny would settle in for a good chat and a chinwag with Baba: 'He did love to keep me company in the surgery, especially when I had done some exciting baking', she recalls. 'He was a sweet friend.'  James Jacob, who joined the House in the Lower Sixth in 2004, and who is now a History teacher himself, credits Jonny as 'one of the three teachers who inspired me the most to become a teacher. I am the man I am today because of him'. James also recalls tales of hipflasks best not repeated here, of Jonny's ability to take a joke and of the kindness he showed to all his pupils.
Jonny never lost the human touch and I suspect also never lost his loathing for technology as the digital age hurtled towards us. His reports were sometimes brutal in their honesty but were always supportive. The message to his tutees was clear: Success at A Level needed to be worked at and preparing for university had to be taken seriously and maturely. His advice, particularly for enthusiastic historians, was worth listening to.
'In Memory of Jonny Lambe, House Tutor 2003-2019 who epitomised the values of Cowell's'. Thus reads the engraving on the crystal trophy that will be awarded from 2022 by Simon Palferman, current HM in Cowell's, to an outstanding boy in the House.
Jonny Lambe – born 7th April 1966, died December 17th 2020, aged 54.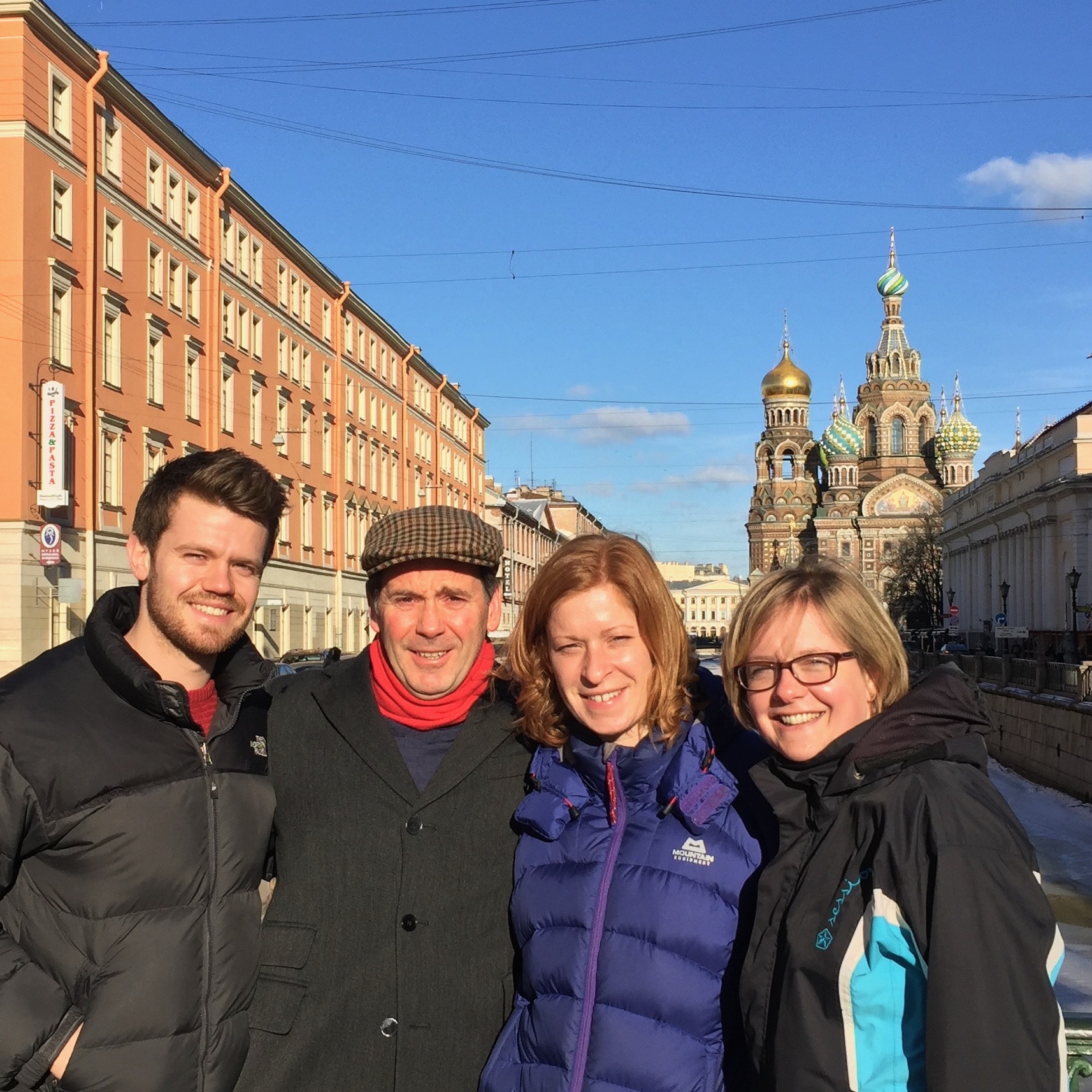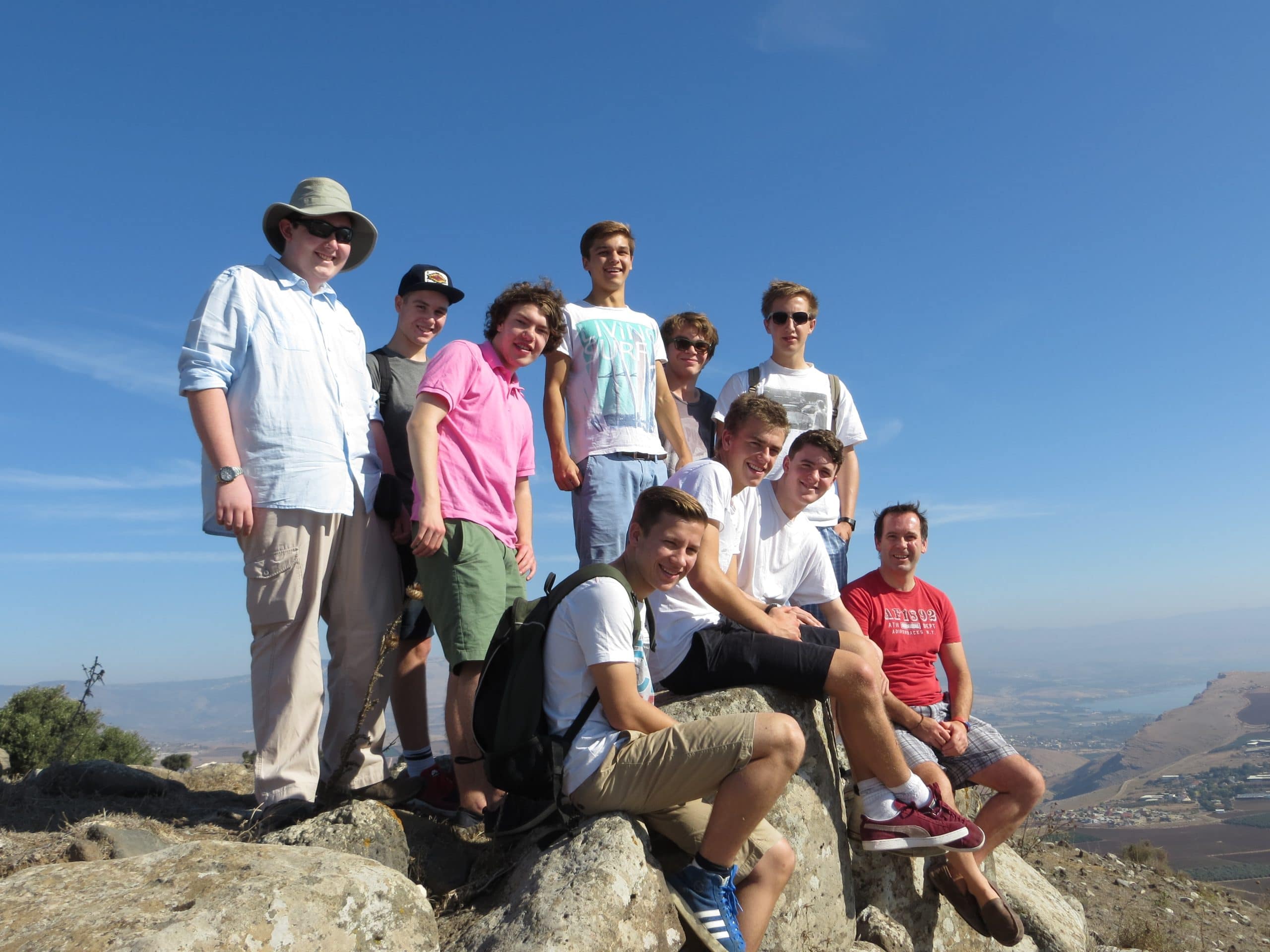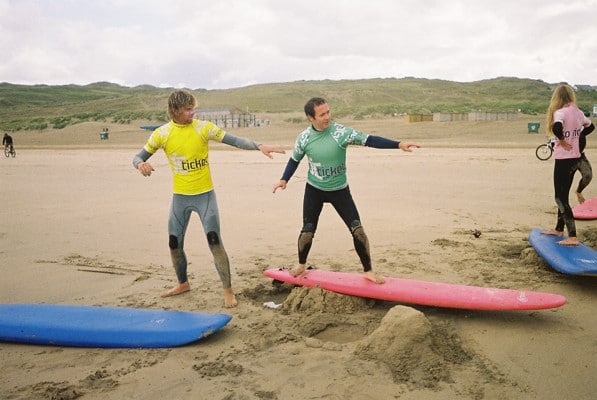 If you would like to leave any messages for the family or share any memories please click here.
Print page