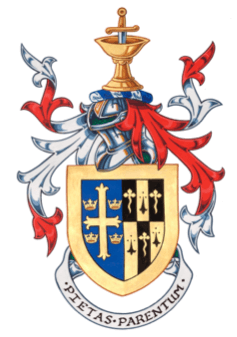 John Lloyd
Class of 1968
John Charles Meyrick Lloyd, 1950-2021 (Apsley, 1964-1968) 
The following was provided by John's daughter, Georgina.
My father passed away on the 24th May from motor neurone disease and fronto temporal dementia. His roll number was 6039 and he attended from Easter 1964 and left in 1968. Although he wasn't the best student from my understanding, due to not knowing how to apply himself he did have a good career and life. He joined the RAF after leaving Teddies until 1973 and then went onto study Business at the University of Manchester. From there he worked as a business accountant being one of the few chartered business fellows. This career led him to work in many places from Amsterdam to Masai Mara. Every year he did also attend Henley Royal Regatta to support Teddies very proudly with his boater and tie. 
John Lloyd – born  February 6th 1950, died May 24th 2021, aged 71.
If you would like to leave any messages for the family or share any memories please click here.
Print page