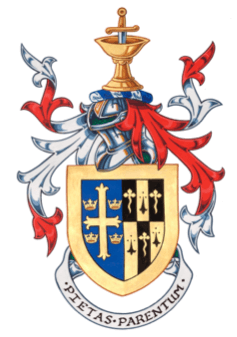 Gregory Kaser
Class of 1973
Gregory Charles Kaser, 1955-2021 (Segar's, 1968-1973)
Greg was a senior project manager for World Nuclear Association with responsibility for supply chain and security issues. In his nearly 10 years with the Association he oversaw four editions of its World Nuclear Supply Chain report, as well as publications on export controls, counterfeit, fraudulent and suspect items, as well as new build lesson-learning. With the Security Working Group, he had recently issued a series of six briefings for members on key aspects of nuclear security. Greg also managed the Economics Working Group for six years.
He was regularly invited to represent the nuclear industry at meetings with the International Atomic Energy Agency, European Commission and Vendor Inspection Cooperation Group of the Multinational Design Evaluation Programme. Greg was also a frequent lecturer at World Nuclear University events, where he could always be counted on stimulating audiences, and bringing the latest content on supply chain and security issues.
Gregory Charles Kaser was born in Geneva, Switzerland in 1955. He graduated with honours in Economics and Politics at King's College, Cambridge and later read Urban and Regional Studies at Sheffield Hallam University.
Greg started his career in 1977 at the UK Atomic Energy Authority as an economist, researching and modelling uranium supply issues.
In 1988 he joined the European University Institute where he undertook a project on the regulation of nuclear power safety in the European Community and Hungary. 
In 1999 he joined the Coalfield Communities Campaign, where he spearheaded the efforts of a network of European mining regions to lobby for a dedicated programme of European Community aid for coal mining regions facing restructuring. This was a successful initiative that resulted in the RECHAR programme, which provided grants for the reconversion or development of depressed mining areas.
Greg joined International Mining Consultants Ltd as a senior consultant in 1993 undertaking assignments on social policy and regional development, which assisted national governments, state and private enterprises and communities adjust to changing economic conditions and industrial restructuring.
In 2001 Greg joined HTSPE Ltd, where he was responsible for business development, designing and delivering major projects of technical assistance and training on behalf of the UK government, the European Commission and the Asian Development Bank. He left in 2011 to join World Nuclear Association.
Greg lived in Oxford with his wife Marina.  They have a much-loved daughter, Sasha, who completed a Masters in management of climate change.
Greg was an internationalist, committed to addressing inequalities in health and quality of life, as well as environmental problems. He firmly believed in the role of nuclear technology in improving the "economic welfare of the world". He was also a gentleman, who always made time for his colleagues, whatever level of seniority they held. His kindness, generosity of spirit, breadth of knowledge and incisive intelligence will be sorely missed by his friends and colleagues at the Association and the global nuclear community.
Gregory Kaser – born April 11th 1955, died January 12th 2021. 
If you would like to leave any messages for the family or share any memories please click here.
Print page