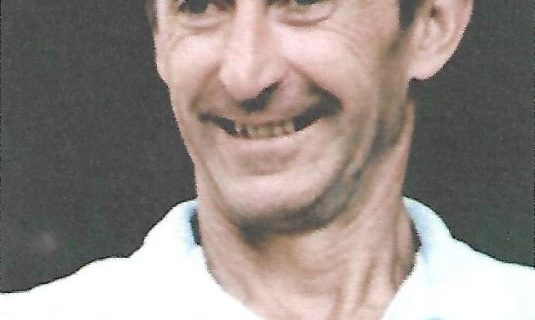 John Greenway
Class of 1954
John Bernard Kelynge Greenway, 1936-2021 (Apsley, 1950-1954)
The obituary below was kindly provided by John's brother, David Greenway (OSE).
Aged 84, my brother John died on 6 May and, after a very full life, he sadly went downhill with Parkinson's.  I joined him at Teddies and spent my school years often being asked why I couldn't be like my brother.  Throughout his life, he set an excellent example, but at least I got him promoted to Greenway ma. 
In 1955, John went straight into the Army after Teddies.  He had been quite a sportsman at school and joined The Duke of Wellington's Regiment – always referred to as The Duke's.  Apart from being infantry, they had a strong rugger reputation and, when John turned up, he said he was a fly-half.   "We've got a fly-half, so you'd better start on the wing," they said.  At that time, the regiment had Shuttleworth and Hardy (the current England internationals) as scrum- and fly-half, so John had to wait his turn.  Very shortly, however, Mike Hardy left, so John started his Army rugger playing outside the England scrum-half.  Not a bad introduction.
He had a very successful career in the Army and, rising through the ranks, he commanded The Duke's from 1970 to 1974.  He had many staff jobs on the way up, many of them overseas, and also served in Northern Ireland where, inter alia (Latin), he eventually became Colonel General Staff – what I think means being in charge of operations.  John then spent 2 years working in the Cabinet Office which was something of a change.  It is where they hold the so-called COBRA meetings which nowadays seem to have acquired a somewhat sinister meaning.  But, did you know that COBRA stands for Cabinet Office, Briefing Room A.  I'm sorry to disillusion you. 
On promotion to brigadier, John commanded 49 Infantry Brigade.  I still carry the wonderful vision of one of his first epics when he went to meet his new command on exercise.  Including John, they were all wearing full Nuclear, Biological and Chemical warfare kit which includes the dreaded gas mask.  Thus, they all met their new commander with lots of, "How do you do?  How do you do? Etc.," with none of them able to recognise each other after the exercise!  Perhaps it was all secret?
With the Army reducing in numbers, John took early retirement.  He had been appointed MBE in 1974 and CBE in 1982.  He then joined WH Smith as their Chief of Staff and spent 10 happy years with them.  One of the people he worked with was asked who they had most admired during their time there – practically their whole working life.  They replied, without hesitation, that it was John Greenway.
He was extremely active in the Church in Farnborough.   He was a magistrate for some 15 years and he was also involved with the family contact centre and a local mental health charity.  He was a trustee and also chairman of the Aldershot Garrison Church and was heavily involved in the Army Benevolent Fund.
He was a lovely chap and I am proud to have had him as my brother.  He leaves a lovely taste – and you can't ask more than that.
John Greenway – born October 6th 1936, died May 16th 2021.
If you would like to leave any messages for the family or share any memories please click here.
Print page