The Fours Head, which happened last weekend, is the premiere event  in the winter rowing calendar with 410 crews from around the country including schools, universities & clubs taking part. The course runs from Chiswick Bridge to Putney Bridge (The Boat Race course but in reverse!) SESBC had not taken part in this event for more years that we can remember so to have 5 crews competing over the championship course was a big landmark.
J18 4x A: Max Ebner (Upper Sixth), Isaac Hillicks (Lower Sixth), Josh Brangan (Upper Sixth), and Scott Bain (Lower Sixth).
An excellent performance finishing 4th/42 in their category and 21st  out of the 410 crews competing. With most schools and clubs in this event running sculling programmes as their primary discipline, to finish so high up is an excellent achievement from this crew.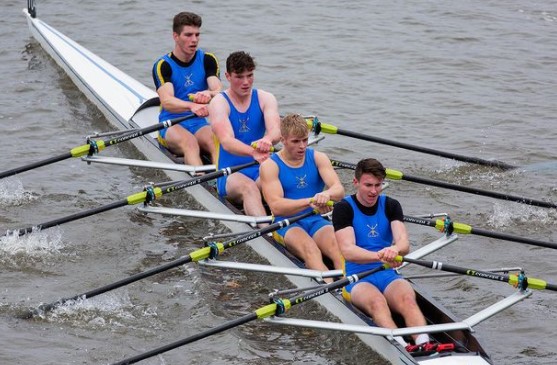 J14 4x B: Alexander Meredith, Mo Madrian, Lorenzo Previati, and Jackson Amies (all Lower Sixth).
Most of this crew have done very little sculling especially in this boat type, so this has been a good project.  They finished 30th out of 42 crews and can be pleased with this result.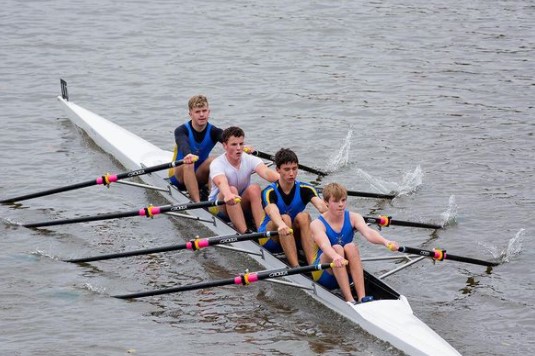 J18 4+: Noah Wilmot (Upper Sixth), Max Maddox (Lower Sixth), Will White (Lower Sixth), Rory McDonnell (Upper Sixth) and Oliver Shillinglaw, cox (Lower Sixth).
This crew came together late and showed good speed through to halfway but then dropped off. A 7th place finish out of 29 crews was a reasonable return for this time of the season, but they will be looking to push up the field quite quickly as we move into the 8's and the season develops.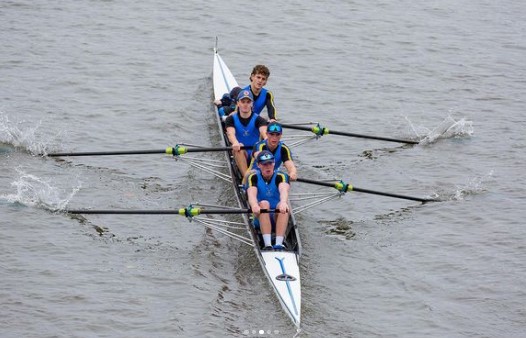 JW4x A: Evie Gowen (Lower Sixth), Meara James (Upper Sixth), Isabel Llabres Diaz (Upper Sixth) and Hermione Brewster (Lower Sixth).
9th/35. Similar to the boys coxed 4 in showing reasonable speed to halfway and then fading in the second half. They can look back on the race with some positives, including the good rhythm set by Hermione and the excellent steering from Evie. This is a tough event and the girls are up for the challenge.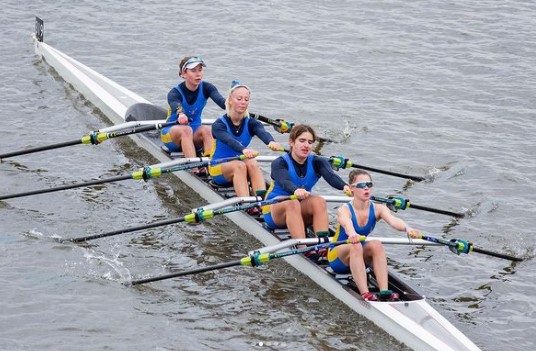 JW4x B: Elsa Marino (Lower Sixth), Louisa Malloy (Fifth Form), Issy Makepeace (Upper Sixth) and Roxy Welford (Lower Sixth).
15th/35 and the second fasted B boat in the event; a very good performance. Issy has been out injured for a while and before that she was our top sculler so should be back in the A boat once up to full strength. A special mention to Louisa who competed in her first event, a great prospect for the future!