Changing the Story is a photographic exhibition that brings to light a neglected strand in British history, through a series of striking photographs dating from 1917 to 1962, interpreted by award-winning writer and performer Rommi Smith during her time as the inaugural writer-in-residence at leading photographic agency TopFoto.
Thirty-four of these revelatory photographs will go on public display for the first time alongside new writing by Smith which responds directly to the photographs. Changing the Story runs at The North Wall at St Edward's, Oxford from 10- 29 January 2022 and admission is free.
From Ken Russell's 'Portobello – Scenes of Everyday Life' Notting Hill, West London. Children playing in the Street. 1954 Copyright Ken Russell / Topfoto.co.uk
Commissioned to delve into the archive at TopFoto, Smith was struck by how many of the fleeting moments captured by photographers such as Ken Russell and Roger Bamber disrupt monoculturalist ideas of Britishness as white. The photographs include West Indian Naval officers and sailors heading off to war in 1917; excited flag-waving school children in 1938; myth-busting shots of mixed-heritage families onboard the Empire Windrush in 1948; groups of Jamaican men accommodated in underground bunkers known as the 'Clapham Deep'; carefree children playing on the streets of 1950s Notting Hill; and the only known face-on photograph of jazz singer Judy Johnson in Soho's A&A Club in the early 1950s.
'Clapham Deep'. Originally constructed as a deep air raid shelter, here used as a temporary hostel or 'reception centre' for new arrivals on the Empire Windrush. June 1948, Photographer Unknown. Copyright Topfoto.co.uk
Describing the finds as 'electrifying', Smith has created a series of eight written responses – new poetry, monologues and lyrics inspired by the voices and stories in the photographs – which feature in the exhibition. They are accompanied by audio recordings accessible via QR codes, with music by Christella Litras (Windrush Movement of the People), performed by actor Lladel Bryant (DCI Banks, Intergalactic, People Like Us). Visitors will be invited to contribute their own creative responses within the exhibition.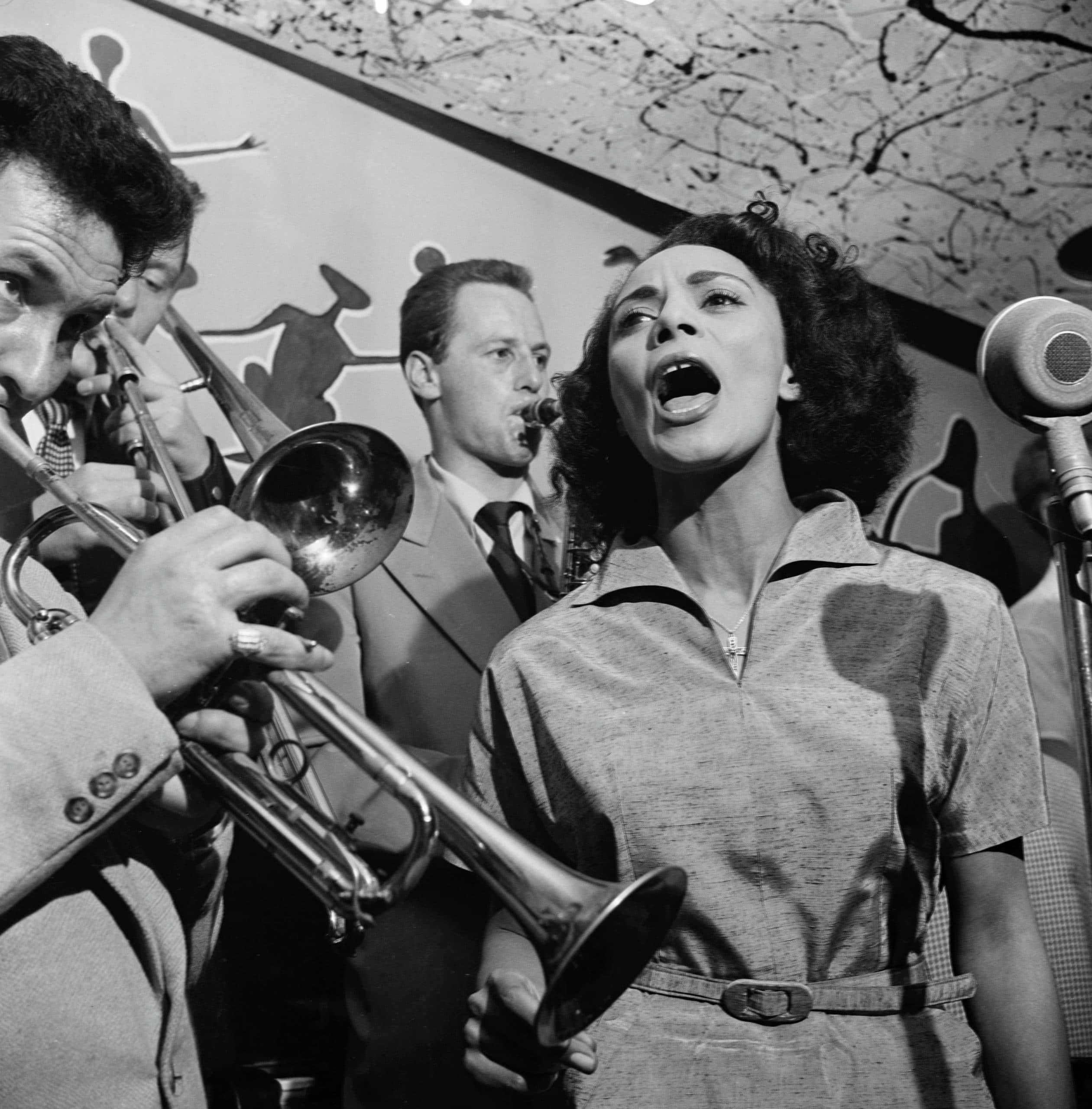 Singer Judy Johnson performs at the A&A Club, Flitcroft Street, Soho, London. September 1953, Photographer unknown. Copyright Topfoto.co.uk
Changing the Story: Photographs of British Life in Black and White, 1917-1962
The North Wall Arts Centre, Oxford | 10 – 29 January 2022 | Admission Free