David Flower, Deputy Head Academic, writes: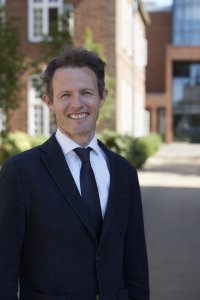 We are delighted with the GCSE grades awarded to our pupils this summer, which represent a hard-earned reward for the diligence, endeavour and good-humour that this cohort have shown over these months of disruption to their learning. All pupils should be proud of their achievements and deserve the heartfelt congratulations of the whole community. The spirit and camaraderie in this cohort has been almost tangible; drawn ever closer, not further apart, by the challenges that they have faced together. We join them in celebration!
More than ever before, these results were the culmination of a real team effort: pupils getting used to learning online, teachers plucking up the courage to share their screen or use an online whiteboard for the first time and parents recommissioning breakfast tables or being that crucial support when the going was tough. All played a fundamental role in bringing about these enduring accomplishments.
As in recent years, a large group of pupils achieved at the very highest level. The pupils named below achieved the highest high grade point average across their subjects:
Josie Denvir
Joseph Osei 
Albert Dai 
Adriane Yeung 
Howell Zhang
Lucas Joy
Justin Liu
Nina Brandler
Isabella Paymaster-Billington 
Charles Turner  
Patrick Maxwell 
Olga Muravitskaya   
Natalie Watt
Ndiana-Abasi Awak-Essien
Joss Harrison
We are immensely proud of all our pupils and their teachers, whose service to one another led to such outstanding outcomes and we look forward to more successes to come as they enter the Sixth Form. Well done!