Books for Nyanga High School
Teddies Maths teacher Henry Chitsenga has been delighted to receive considerable book donations from the School, and parents for the Nyanga North High School in Zimbabwe, where a project, supported by his own charity, is underway to improve and expand the school to make a it a centre of excellence for learning in rural Zimbabwe. 
Money is being raised to:
Construct a classroom block ( with 2 classrooms, and a Science lab)
Build five workshops for practical subjects (Metal Work, Woodwork, Food Science and Clothing Textiles and Design and Technology)
Build 2 teachers' houses, to house at least 6 teachers.
The school aims to be a place to educate the least privileged children in the least privileged district in Zimbabwe, and the first school in rural Zimbabwe where pupils will have the opportunity to excel in their areas of talent; academic, sport and the performing arts. 
So far, Mr Chitsenga has received: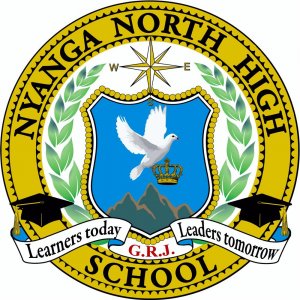 -A minibus full of books from the English Department.
-Around 15 boxes of books from the Maths Department.
-20 boxes of books from Modern and Foreign Languages.
-2 boxes of books so far from the History Department.
-3 boxes of books from Kendall House pupils and parents.
-More than 50 boxes of books from the Science Department.
-3 boxes of books from the Drama Department.
-4 boxes of Book from Religious Studies.
-5 boxes of book from the Library.
-More than 10 boxes of uniforms from the Second Hand Uniform shop.
-Library and text books from individual pupils and parents.
You can find out more about the project and donate if you wish here: 
Henry Chitsenga and Huw Thomas with the History Department's donated books