Pathways and Perspectives – the first few weeks
We launched our pioneering new Pathways and Perspectives Courses in Autumn 2020. Assistant Head Academic Lawrence Tao reports on their progress:
All Fourth Form now take either 8 GCSEs, one Pathway and one Perspective, or, if they wish they can substitute a GCSE for a second Pathway. I am delighted that pupils are engaging very well indeed with the new courses – they are happily throwing themselves into them, just like every other part of the Teddies experience! I interviewed three pupils to ask them about their experiences so far.
Douggie Campbell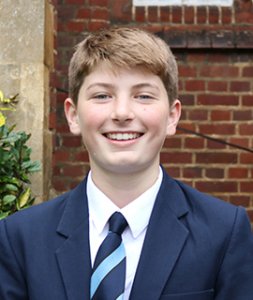 Which Perspective are you doing?
Global Societies.
Which Pathways are you doing?
Applied Science.
How are your SESC courses different from your GCSEs?
They are very much based around independent learning, independent research and a lot less just fact learning. Global Societies is very project-based. I've done two or three projects now, such as doing podcasts or infographics. Normal GCSE courses are a bit more like learning facts, but SESCs are more about independent thinking. I'm finding the courses in general really interesting and quite unique. The different topics we're learning are not something that I ever thought of learning about, for example I know soon we're going to be doing things like Astronomy and Gastronomy in Applied Science.
Sade McNichols-Thomas

Which Perspective are you doing?
Ancient World.
Which Pathways are you doing?
Drama and Music & Music Technology.
How are your SESC courses different from your GCSEs?
I was new to the school this year, so I didn't know much about the differences before I came. SESCs are calmer and less of a panic because they aren't assessed by exams, but they are challenging – it's new and difficult but it's fun. Ancient World is really interesting, connecting ancient heroes to superheroes in modern culture – we had a debate, which really enjoyed. The courses are more flexible – you can explore different areas. For example, in Music we have an amazing opportunity to create some music for the school play, so we have stopped what we were originally doing and now some of my music might be played on stage. It's great that you don't need to worry just about your grades. You can have fun and explore what you want to do, and you don't need to be the top of the class to get a good grade – you can get a good grade by working hard.
Anthony Bartlett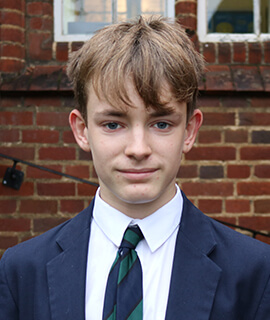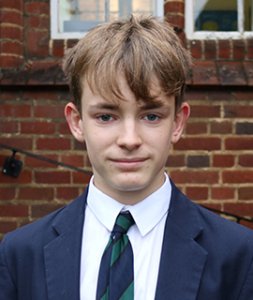 Which Perspective are you doing?
Big Ideas.
Which Pathways are you doing?
Music & Music Technology and Design & Entrepreneurship.
How are your SESC courses different from your GCSEs?
The courses are assessed all the way through, rather than with an exam at the end. I've never been good at exams, so this is really good – there is much less stress about it. Design and Music are my favourite subjects; I've always wanted to be a designer or a DJ or engineer. The courses are much more practical, so they keep my attention much more.
Lawrence Tao continues:
As the pupils themselves highlight, the biggest difference is in the assessment model; pupils are continuously assessed, with feedback underpinning the process. Every piece of work they do goes into their portfolio, which is then assessed holistically. They are all about to receive their first grade card, which is an initial snapshot of where they are in the four equally weighted Assessment Objectives – Knowledge & Skills, Development of Ideas, Communication and Self-Management.
In the classroom, this means there is a lot of reflection going on, constantly looking at how to improve their work and adjusting the course content to match how the pupils are engaging with the subject material – if they are particularly interested in a topic, the class can explore it in more depth for a little longer without having to worry about covering everything in the "syllabus", all the while continuing to develop the four Assessment Objectives. The use of OneNote on laptops helps with this enormously – pupils can get instantaneous feedback on their work and build their portfolio as they go.
And you can find out more about the innovative Middle School Programme here.