Teddies community virtual hymns challenge – for everyone!
This week, we launch our School Song Project which is for EVERYBODY. Can we get as many of the school to be brave and record themselves on AUDIO to sing the School Song? You just need to follow the instructions below, and between us, we can then build all the recordings into a soundtrack for each House, and a soundtrack of the entire school community. 
This project is also open to OSE singers and anybody connected within the Teddies community. Feel free to share the tracks.
How to take part
1. Play the organ backing track below on one device with headphones. We don't want to hear the organ backing on your personal recording, just your voice.
2. Record yourself on an audio track singing along to it on any other device – preferably as an mp3
3. Send the mp3 on an email to testera@stedwardsoxford.org 
The organ and voice backing track for the School Song and words are below: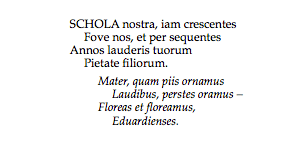 Other hymns for virtual chapel
PLEASE also help out with these astounding hymns, Let's see which House can produce the most singers recorded. The more, the merrier, even if you don't think you have the best voice in the world! HAVE A GO!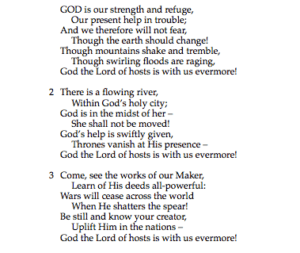 2. Lord for the years
Organ and voice backing track and words below:
3. Abide with me
Organ and voice backing track, music for singing harmonies and words below: (Any choir members that want to sing HARMONIES for inner verses, please do.)