Thibby Mulot (Boys Captain) and Saskia Ward (Girls Captain) tell us about the Boat Club's annual Christmas training camp:
During the first week of the Christmas holidays, the Boat Club travelled to Seville on our annual Christmas training camp. We departed ready for a tough week of training but everyone was excited for a change of scenery and the warm Andalusian sun.
The journey was very easy and although we missed out on the Christmas Carol service we soon found ourselves preparing the boats in the sunshine! As the first day of training got underway everyone had a productive session – we took to the water in two matched eights and a quad. It was gorgeous to row through the city centre of Seville with all the music of the bars passing over us whilst the sun was setting. Everyone spent the evening elated with all the progress they had made. Throughout the week we stuck to the same routine – our first two sessions would be spent refining our technique, we'd then have a siesta in which many people worked on their schoolwork before a final challenging session that would involve speedwork.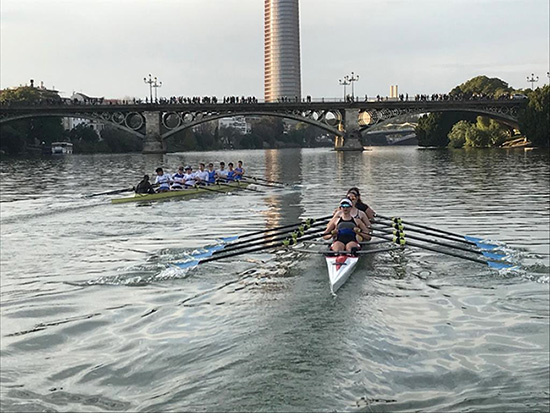 In the evenings, we organised a game of 'Human Cluedo' which we played throughout the week. Everyone thoroughly enjoyed it and it helped to integrate all the year groups together. Other activities included a quiz, football and a Secret Santa. We spent one afternoon walking around Seville where we saw the magnificent Catedral de Sevilla.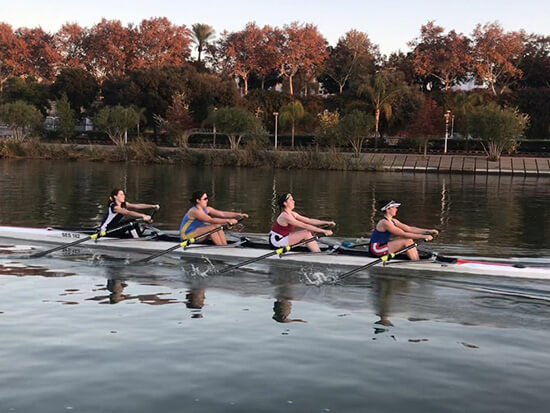 The week culminated in the weekend's international regatta. This was an excellent chance to show how much progress everyone had made. The racing was very exciting, and everyone performed exceptionally. The results are listed below.
There were some members of the boat club who stepped up to a new level of performance and we would like to congratulate them once more. Firstly, fourth former Hermione Brewster. Hermione was the only person in the fourth form to attend to the camp yet she integrated quickly within the group and made huge steps in her rowing. Secondly, the four fifth form boys; Robin Wheeler, Guy Wheeler, Oliver Bilgutay and Noah Wilmot improved massively and added to the group dynamic despite being three years younger than some of the Boat Club. We would like to thank the coaching staff who gave time during their holiday to help us become better rowers; Mr Moffatt, Mr Mayglothling, Mr and Mrs Singfield and Mr Brightmore. Finally we'd like to thank Mr Colborne, the boatman, for driving the trailer and keeping the boats in pristine condition.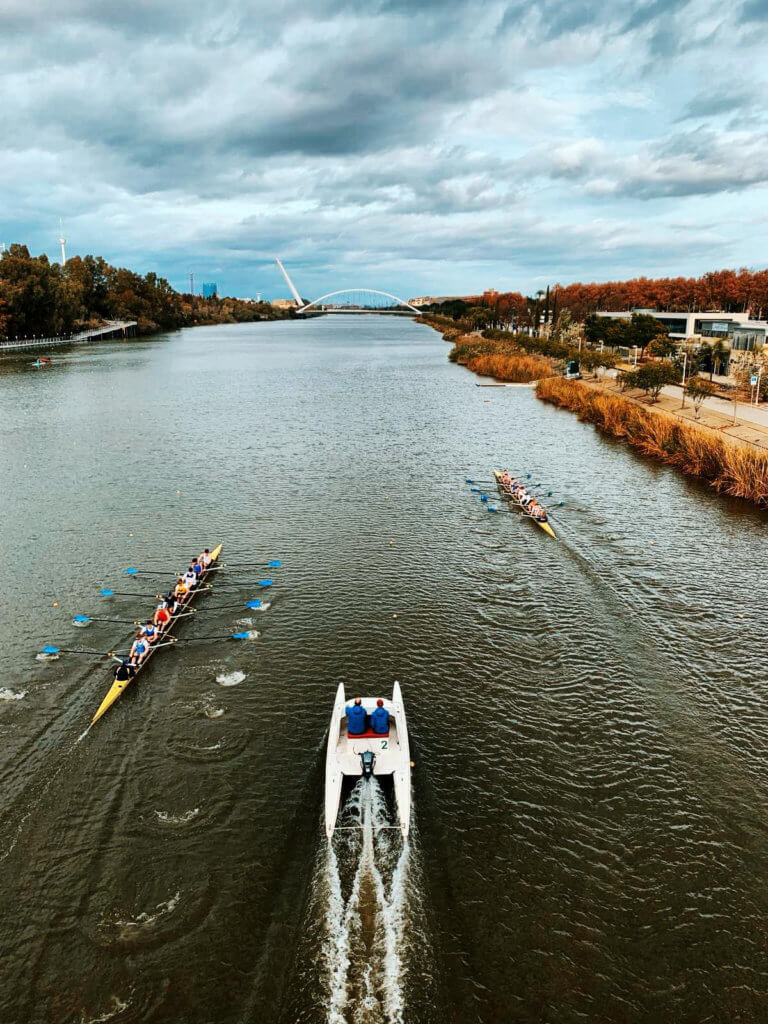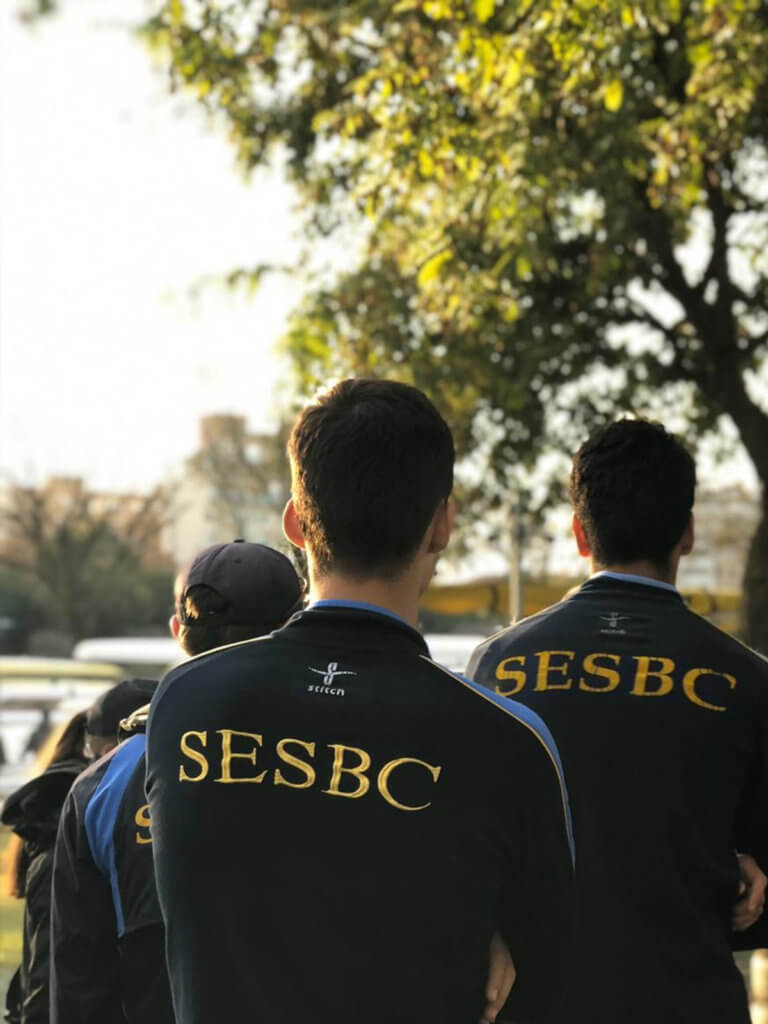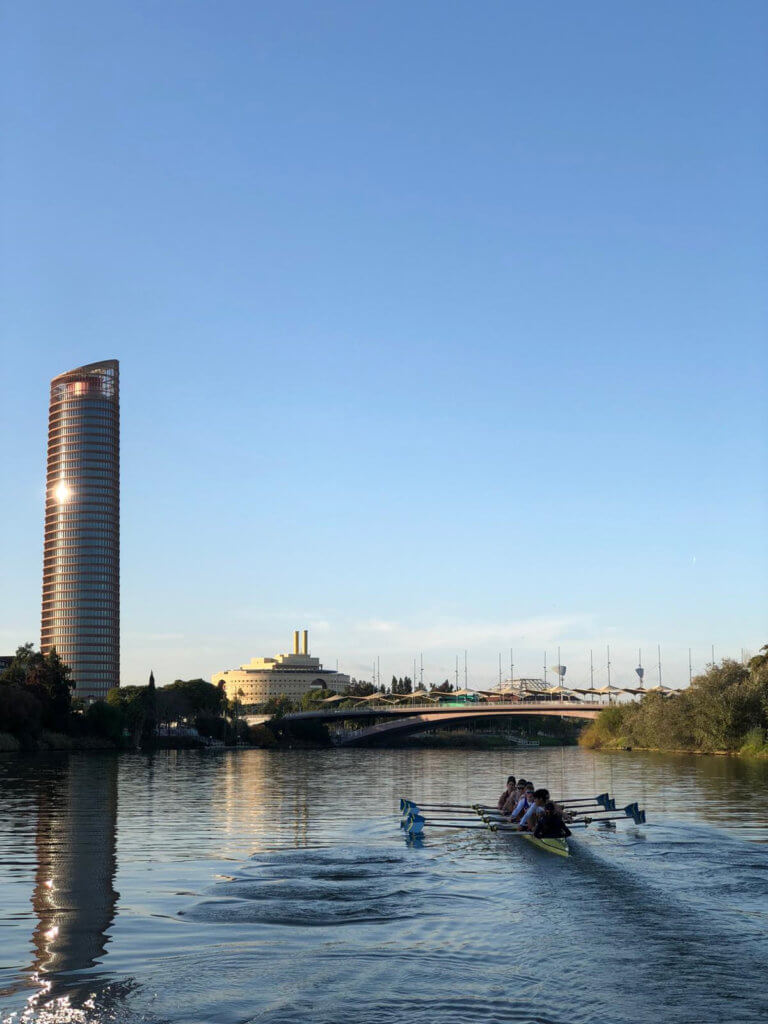 Results from racing:
Saturday
Caitlin Adams and Saskia Ward's double, 3rd/33
Hermione Brewster and Isabelle Llabres-Diaz's double, 9th/33
Saskia Ward came 3rd/52in her single 
Isabelle Llabres-Diaz came 6th/52 in her single  
Caitlin Adams came 12th/52 in her single
The quad came 2nd/21 by half a second in a competitive event
Sunday
The two mixed 8's that went out on Saturday came 1st and 3rd out of 14 in the J18 event
The A boat on Sunday came 3rd/14 in the men's event whilst the B boat came 10th/14
Arun Grewel and Nick Farah's pair came 7th/38
Thibby Mulot, Will de St Croix, Isaac Riviere and Alex Gowans came 3rd/25 in a coxless four
Guy Wheeler, Robin Wheeler, Noah Wilmot and Oliver Bilgutay came 6th/24 in a coxless four