We will be marking Remembrance Sunday this weekend to honour the sacrifice of those who have served in conflicts. This year marks the 80th anniversary of the outbreak of World War II and the 75th anniversary of D-Day. 1600 OSE took part in the Second World War of whom 150 lost their lives. At the time of the First World War Teddies was a much smaller school but even so 667 OSE fought and the School mourned 121 deaths. Wilfrid Cowell, the teacher who kept all the records during the Great War, wrote that the School had lost 'the flower of a generation'.
Click above to watch a short film we made to mark the Armistice Centenary last year
On Sunday morning the CCF will leave School at 9.45am to march with the Royal British Legion from Lower to Upper Wolvercote. The parade arrives at St Peter's Church for a service at the War Memorial in the churchyard at 11am. Anyone wishing to join the service in Wolvercote is recommended to be at St Peter's by 10.30am to await the arrival of the parade.
 
Peter Livingstone, Florence Butler-Adams, William Robertson-Acolet and Algy Low of the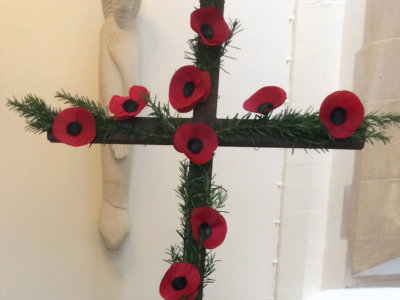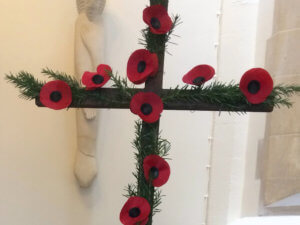 Teddies Brass Band will play the Last Post and the Reveille bugle calls at St Peter's in Wolvercote and at All Saint's Church in Wytham.
 
Meanwhile, the Chamber Choir lead a Service of Remembrance in Chapel at 10.30am, including a presentation of wreaths. The service will end with a blessing and Act of Remembrance in the Memorial Quad. Coffee will be served to parents and guests in the Warden's drawing room after the service.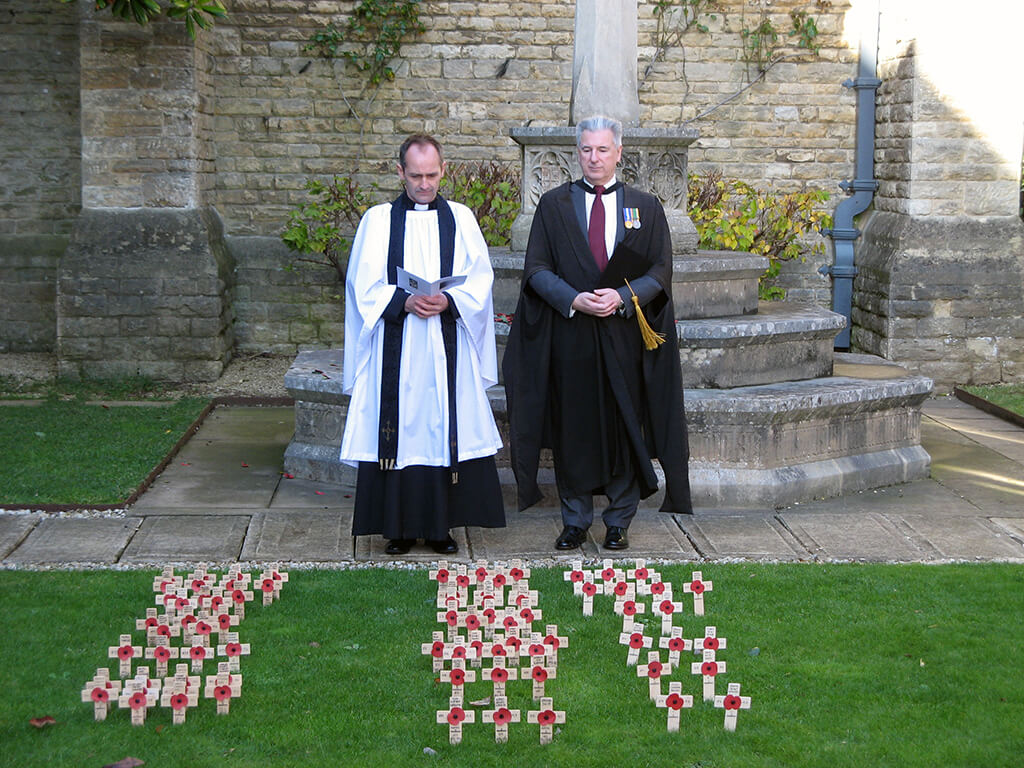 The Warden and Chaplain during last year's service
Tom Reed and Lizzie Williams will represent Teddies as part of a youth choir singing with the Chamber Choir of London at Do Not Go Gentle, a Concert for Remembrance at Dorchester Abbey.