After the inspiration of having the England Rugby squad in residence earlier in the week, the U16 and 1st VIIs were well motivated and in impressive form for the Oakham 7s in Rutland.
The 1st VII were heavily depleted for the tournament, with a number of the squad involved with DofE training, meaning that they started the tournament with just two substitutes. In spite of the reduced numbers the boys stuck to their task determinedly, turning in some heroic efforts throughout the Pool stage. The boys opened their account with a close encounter with Royal Hospital School, which ended 10-7, before a dominant performance versus The Perse saw a 45-7 victory and, with spirits high, the 1st VII carried the form into the clash with Trent College, which they won 10-5 to complete a clean sweep. The reduced squad size took a heavy toll in the knock out rounds of the Cup, with no substitutes available for the game against Stowe, and the pace finally caught up with the 1st VII.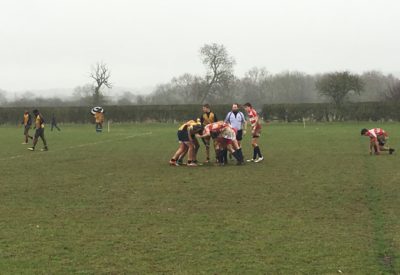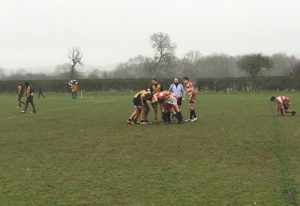 The U16s had a mixed Pool stage, beginning the afternoon with a 31-5 victory over Leicester Grammar, before losing to Bedford, drawing with Loughborough Grammar, 19-19 and losing to Royal Hospital School 17-22. Their efforts in the Pool stage saw the U16s enter the Plate tournament and they came up with the performances they needed to beat The Perse in the Quarter Finals 26-5, before seeing off Campion in the Semis by 40-0. The showdown for the Plate Final brought the U16s an opportunity for revenge, which they took with gusto, beating Royal Hospital to clinch the Plate.
Congratulations to all for an excellent showing at the Oakham tournament demonstrating some very promising signs ahead of the national tournament at Rosslyn Park at the end of term.