Last weekend, Tilly's took on a hefty array of physical challenges to raise money for local Oxford charity, The Gatehouse, which operates a drop-in cafe providing a safe refuge for homeless and vulnerably housed people in Oxford. Tilly's Fifth Former, Oscar Ross, describes the House's efforts.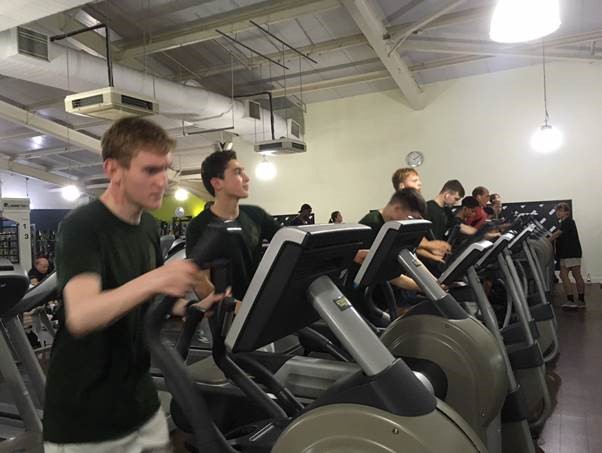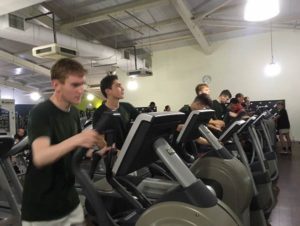 On Saturday night we made our way over to the hockey pitches, most of us tired from rugby matches and the end of the week, only to be greeted by a field of huge see-through 'death bubbles'. In spite of the fatigue we soon regained our energy by being sent from one end of the pitch to the other in a raging battle of bouncing and being bounced. The best thing was that if you could sneak up behind anyone, even the biggest of people, and gain enough ground, anyone could get toppled, the main event was the British Bulldogs in which we felt particularly heroic as 15 of us ran up against one all in bubbles, mostly resulting in the bulldog being flattened for the first two rounds!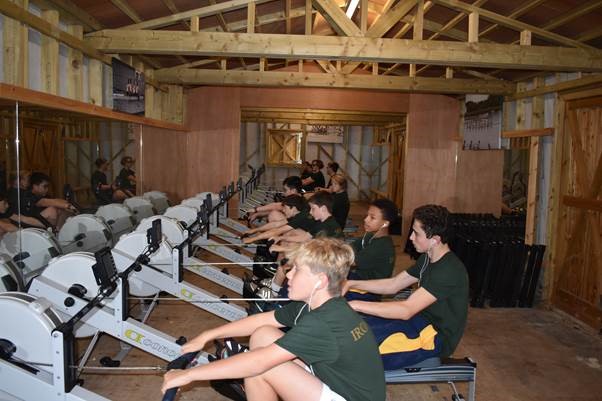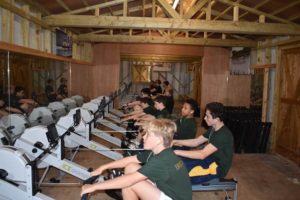 Aching, the House woke up to walk over to the gym to begin our whole day session, with the public being rather alarmed by a swarm of green shirted teenagers invading the workout machines! Mr Thomas could be seen leading by example moving somehow instantaneously from machine to machine, from cycling to cross trainer to ergos, he didn't stop his upbeat encouragements, spurring everyone on, even when they were looking hopelessly at their screens with the knowledge that they still – no matter how many times they looked – weren't finished.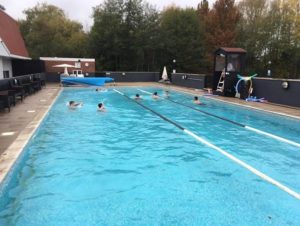 Most people wanted to get their gym work done first due to the fact that after, they would be able to go to the pool to do their lengths, but despite the warm water the work was still hard if not harder, as proven by Solomon Poulter who did 100 lengths in the outdoor pool and said that he swore he had webbed feet afterwards! Another notable performance was Henry Behrens who, after organising everyone's workouts and doing the figures for the event, dealing with half the House coming to him on the Sunday with 1,000 questions on what they had to do (with only his laptop to protect him), also did 20k on ergos, more than anyone else in the House. At the end of everyone's workouts the whole House gathered for a 2k run around the golf course as a group, with the House keeping at each other's pace, finishing under the posts of Upper 1 with a great sense of pride in the House, and exhaustion.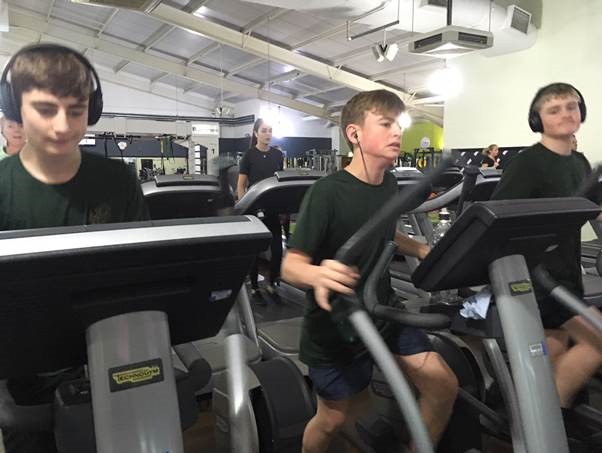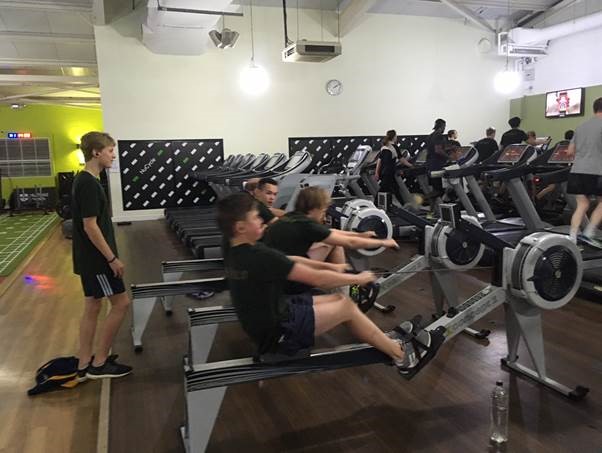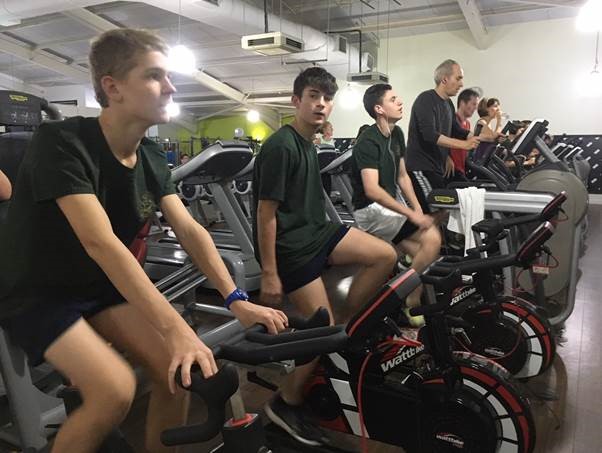 We really wanted to raise money for the Gatehouse Charity in this way, because it allows us to help the city that we learn in and spend most of our time in in an active way. Peter, who helps run the Gatehouse, came to speak to us earlier in the term about what his charity does and opened many of our eyes to how much of an issue homelessness has become in Oxford as well as explaining more about people who are homeless and how they became homeless. This helped most of the House understand how and who we would be helping and made us see why helping the Gatehouse help people would be so important. Two of our Sixth Form, Misha and Cam visited the Gatehouse to understand more about how the charity help people, and they shared their enthusiasm with the House.
Congratulations to Tilly's who have raised more than £3,000 already from their efforts.