On Sunday, the new Shells took to the high ropes, traversed the tree line and scaled new heights on their annual start of year trip to Youlbury Activity Centre at Boars Hill, just outside Oxford. 
The new Shell pupils enjoyed their first year group outing at the activity centre, where they took part in all manner of team building exercises. Original team communication games such as passing a tennis ball along a line of pupils, using a limited number of drain pipes, tested cooperation and agility. Meanwhile there were any number of activities making use of the array of aerial activities on offer.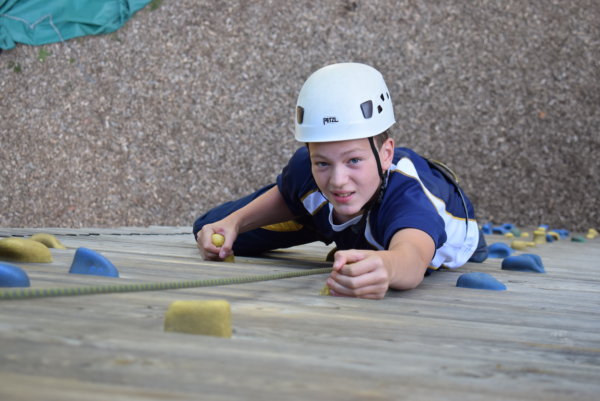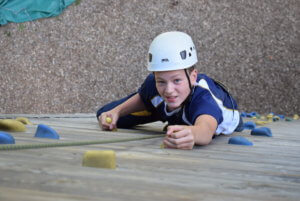 Pupils clambered up the climbing wall, including Max Maddox (pictured right as he neared the top of his ascent), others abseiled from the top, whilst some took the short cut to the bottom via the zip wire. Meanwhile the crate stacking exercise tested balance and team working as two pupils standing on top of crates had more and more added beneath them, climbing ever higher, until the tower came crashing down, with lines and harnesses defying gravity!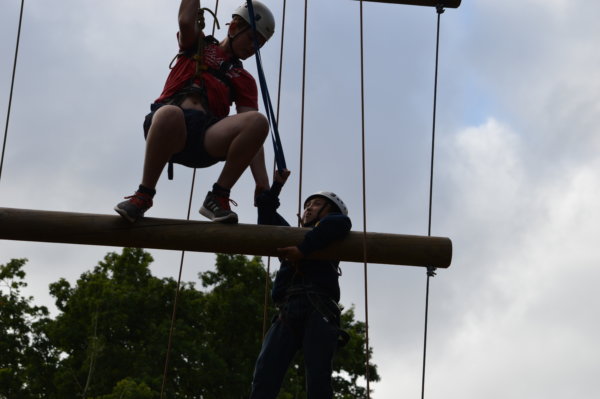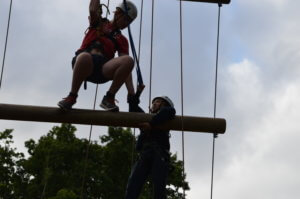 Elsewhere, pupils took on the ever-challenging Jacobs Ladder, where teamwork, agility and no little bravery are the only ingredients for success, climbing to the top of a series of horizontal poles which get further apart the higher you go. 
As if that weren't enough stomach twisting activity for one day, pupils also took on the heart-in-mouth moment that is the 3G Swing. Hoisted skywards in a two person swing by teams of your fellow pupils, the swing goes as high as you dare before holding, suspended, awaiting the release of the ripcord before gravity does the rest in one exhilarating swoosh. 
The annual trip to Youlbury is one of the early leisure and team building activities run by the School to help the new year group integrate and bond. You can see a selection of photographs from the trip here.