Pupils and staff are today celebrating 10 years of the International Baccalaureate Diploma at St Edward's with a strong set of results from the School's biggest ever cohort: 76 pupils representing 50% of the year group.
85% of all Higher Level grades were at the top end at Levels 5 – 7.
57% of HL grades were at the highest Levels of 6/7.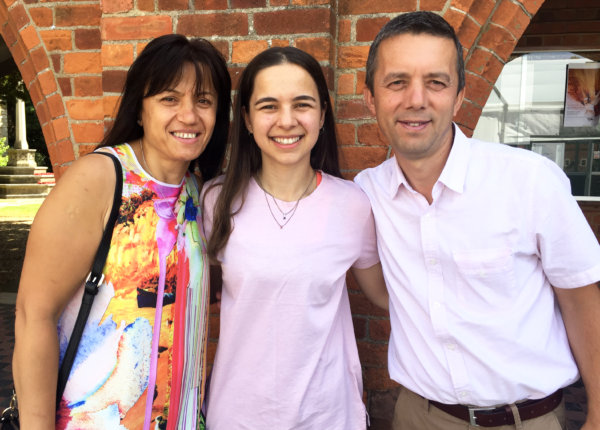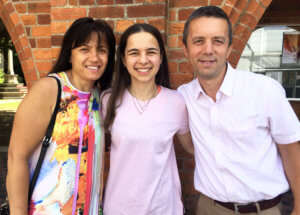 Jack Riddick scored 44 points out of the maximum 45 and will read Philosophy at St Andrews. Armela Lasku scored 42 points and will now take up her place at Oxford University to study Law. Two pupils, Molly van der Heiden and Annabelle Parkhouse, secured places to study Medicine: Molly with 42 points will study at Bristol and Annabelle with 38 points at Imperial. Natalya Meade and Campbell Nelson also scored 42 points: Natalya will study Modern Languages at UCL and Campbell, Chemistry at St Andrews.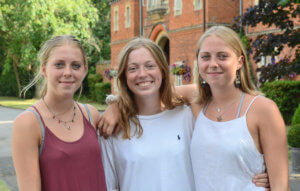 Stephen Jones said, 'I am absolutely delighted with today's results. The IB has been embraced by Teddies pupils and it is truly heartening to see so many young people opting for the IB's substantial workload. The qualification's breadth and rigour is rightly valued by universities, and our pupils learn a great deal from the IB's extra dimension – the creative, action and service components. What is important at St Edward's, of course, is that pupils have a choice. We are firmly committed to offering both A Level and IB in the Sixth Form so that pupils can work to their strengths and choose their own pathway.'
Continuing the trend of looking beyond the UK for university studies, Nicola dei Rossi will study at the University of California, Berkeley; Nick Elliott at Amsterdam University College; Jenny Hu at the University of California, Los Angeles; Greg Laurent Josi at Bocconi University in Milan; Louis Leger at Boston University; Ayo Sule at the prestigious Rhode Island School of Design; and Pasha Tinkov at the University of Southern California.
The following pupils are to be congratulated on outstanding results:
Jack Riddick, 44, St Andrews, Philosophy
Armela Lasku, 42, Oxford, Law
Natalya Meade, 42, UCL, Modern Languages
Campbell Nelson, 42, St Andrews, Chemistry
Molly van der Heiden, 42, Bristol, Medicine
Maddie Luke, 41, Exeter, English and Modern Languages
Oliver Tao, 41, Edinburgh, International Relations and Law
John de Pauw, 41, Warwick, International Management
Flora Lloyd, 40, Edinburgh, Applied Sports Science
Valery Orlova, 40, Imperial, Biomedical Sciences
Georgia Paymaster-Billington, 40, Edinburgh, French and Spanish
Willa Robertson, 40, St Andrews, Geography
Jack Verschoyle, 40, UCL, Philosophy
Pasha Tinkov, 39, University of Southern California
Nick Elliott, 39, Amsterdam University College
Barnabas Fletcher, 39, University of Oxford, Foundation Certificate in History
Cerelia Caesar, 39, UCL, Biochemistry
Millie Tozer, 38, Bristol, Politics and International Relations
Becky Topping, 38, Bristol, English and Philosophy
Jamie Galbraith, 38, Leeds, French and History
Annabelle Parkhouse, 38, Imperial, Medicine
The IB was introduced at St Edward's in 2008. In the 2018/19 academic year, some 65% of our Sixth Formers will be studying the IB.
The average point score was 34.
Please note that destinations listed are based on the latest information available. Plans often change, so please do notify the School of any inaccuracies.