Gaudy Week – the story so far
The formal activities of Gaudy Week 2018 got off to a scintillating start with the LAMDA Presentations on Saturday; a collection of monologues, duologues and musical performances. An eclectic and thoroughly entertaining array of pieces were on offer, from Shakespeare and Wilde to Tony Kushner and Irving Berlin – keeping the audience transfixed throughout.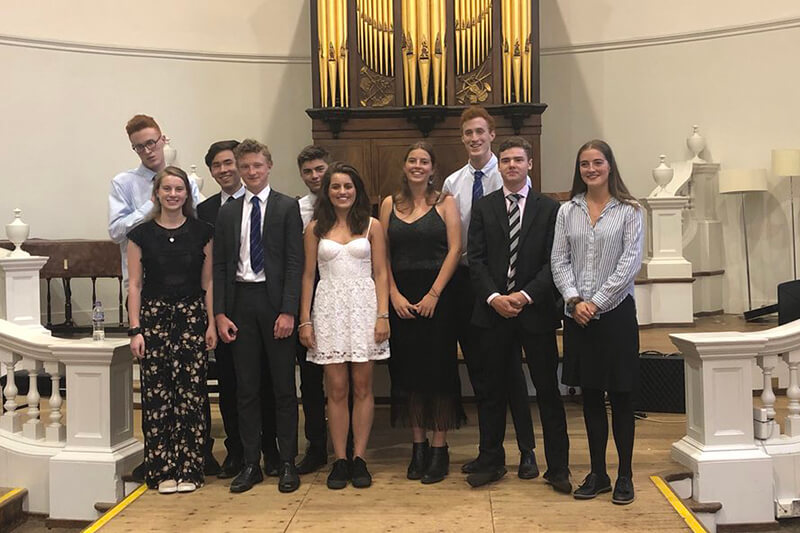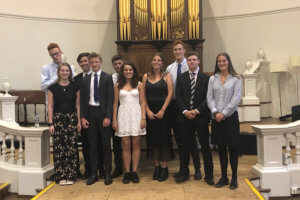 Music took centre stage on Sunday, as Gaudy Week de-camped to central Oxford for the evening, taking in the famed acoustics and intimate space of the University's Holywell Music Rooms. A varied programme was performed by the 12 Upper Sixth leavers with their mix of strings, brass, voice and woodwind delivering plenty of musical verve and challenge. 
Following the weekend's high notes, the events programme continued to gather momentum as we moved into Monday. Time out at Teddies welcomed the new Shells who will be joining the School in September for a day of fun-filled activities taking in everything from a Low Ropes course to film making, supercooled physics, archery and the question on everyone's lips: 'why not eat insects?'
During the day, the Shells took on the Great New Testament Lego Challenge, whilst the Lower Sixth were involved in an array of trips, leadership activities and seminars, such as a Classics trip to Warwick University and a Physics trip to the Royal Society.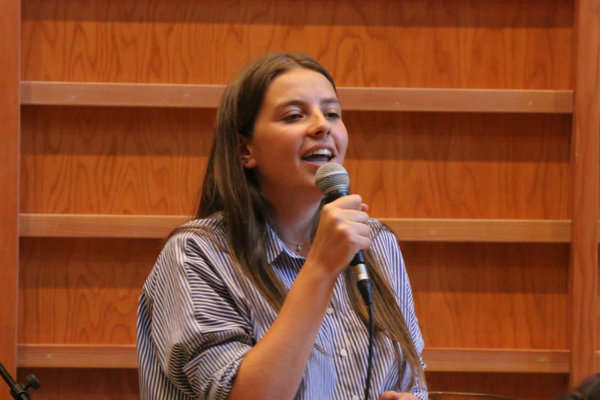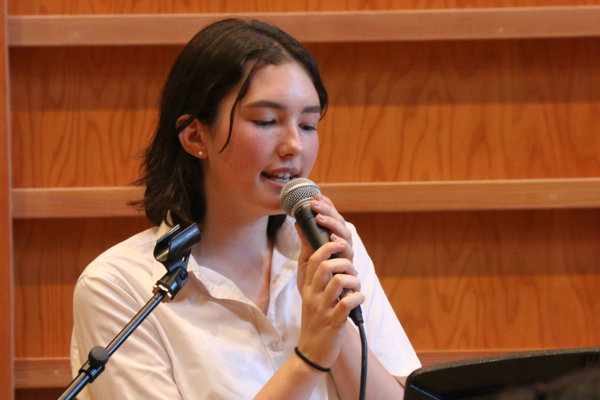 The mood turned back to music as the evening got underway with Jazz from the House Band. Annabel MacDonald-Smith got the ball rolling with a powerful rendition of Dream a little Dream from the immortal Ella Fitzgerald. Katinka Hughes gave a spine-tingling performance of Alicia Keys' Prelude to a Kiss, Matthew Lewis delivered an energetic and characterful Kiss from a Rose by Seal, Kitty Dodd-Noble and Tomas Magnusson movingly delivered Best Part by Daniel Caesar, Sassy Hammersley brought the house down with Cy Coleman's Big Spender before Sonya Arzhanova brought the concert to a close with style and aplomb, singing Never Enough from the Greatest Showman.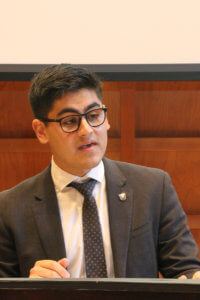 Across in the Quad, the Warden's Project Finals brought together ten of the inspiring Fourth Form projects, including a play, The Empty Chair, based on the Aberfan disaster in 1966, written and directed by Bella Link, Daisy Helling's photographic exploration of colour through the medium of make-up and Peter Eve's voice recognition software, compliant with modern-age concerns on personal information security.
The day was wrapped up with the second annual conference of Girls Write the Future, the pupil-led organisation championing better access to education for girls worldwide. The conference team welcomed three more exceptional speakers: Professor Linda Scott, creator of the Double X Economy concept, Charlotte Boyle, non-executive Director of Coca-Cola, and Anya Hindmarch CBE, entrepreneurial fashion designer. The talks combined to paint a picture of both challenge and hope, aiming to inspire positive action among the many pupils in attendance.