Nessun Dorma: Governing the Biosphere
Maria Gorovater in the Lower Sixth discusses the talk by Angus Forbes and what she discovered.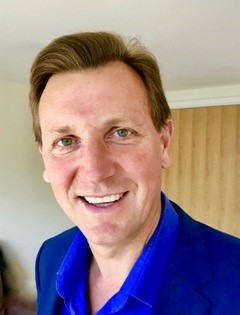 This talk was initially meant to be for our Shells and Fourth Form, but attending as a Sixth Former, I found this talk to be one of the most useful and exciting I have been to. The talk was given by Angus Forbes, one of the co-founders and the leader of the Nessun Dorma movement. They advocate the establishment of a distinct global authority with one simple aim: the protection and enhancement of the planet's natural assets.
It was a highly thought-provoking talk. The group state that we need no-one's permission to vote into existence an authority to run the biosphere. And they are correct. We have local and national governments that are responsible for their own political constructs. We have the United Nations to control engagements beyond national borders and divides. But what about our planet? Since 1950 we have seen 52% of rain forests removed, 90% of large fish and whales removed and 7.5m elephants killed, leaving just 450,000.
At the end of the talk I took away that we, as the dominant population of the planet, need to have a global referendum to put in place a single authority that will protect and conserve the most vulnerable parts of our world.
Head of Lectures, Finola Picknett says, "Angus Forbes was an outstanding speaker on the perils of (non) Governance of our Biosphere. The intricacies and implications of adverse environmental impact were made accessible to pupils from Years 9 to 13. This is a fast paced, visually astonishing, evidence based talk, set to a brilliant soundtrack – and asking the real questions about the future of our world for which we all need to take responsibility."
You can find out more about Nessun Dorma and Angus Forbes here.