An Evening of Poetry with Imtiaz Dharker
Gwendoline Davenport, Fifth Form, writes about her evening spent listening to the inspiring poet Imtiaz Dharker: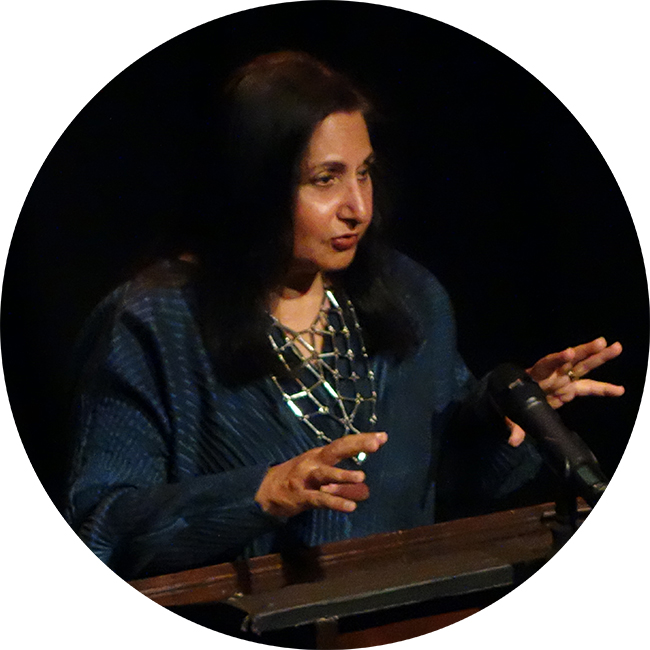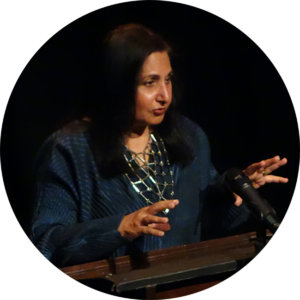 The first poem I read by Imtiaz Dharker was The Right Word. It depicts how we, as a society, are always unsure about those around us, but that we must not jump to conclusions simply based on someone's physical appearance. As soon as I had read it, I understood that she was a poet who brought some of society's greatest flaws into perspective. Due to this poem, and others that I read afterwards, I was very excited to hear that Imtiaz Dharker was coming to Teddies for a poetry reading. I was curious to find out who the voice behind the brilliant poems was and what she was like.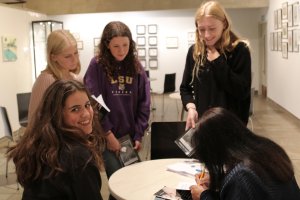 The reading was held in The North Wall, where many students, teachers and members of the public came to watch. When she walked on stage, there was a hush of silence and excitement in the air. She started off by introducing herself and welcoming us all. Straight away, you could tell how passionate she was about the poetry and how much spirit she has. Before each poem, she would proceed by giving a snippet of context, which made the reading more personal and also very moving at some points. My favourite poems were Alan or David or John in which she remembers a mysterious boy who she fell in love with as a teenager, and Screen-saver, as it portrays mobile phones as a carrier for all your loved ones. She has a voice which entrances you and she makes gestures with her hands which really bring the poems to life.
Afterwards, we had the privilege of meeting her during her book signing and she was just as lively and spirited as she had been on stage. Overall, it was a lovely evening and it has inspired me to look out for more of Imtiaz Dharker's poems in the future.