BBC Big Questions at Teddies
The Big Questions, The BBC's weekly moral, ethical and religious debate programme, was recorded at St Edward's during the Easter holidays.
Hosted by Nicky Campbell, the show tackled such questions as 'Are we right to give terrorists the oxygen of publicity?' and 'Should the secrecy of the confessional be sacrosanct?'.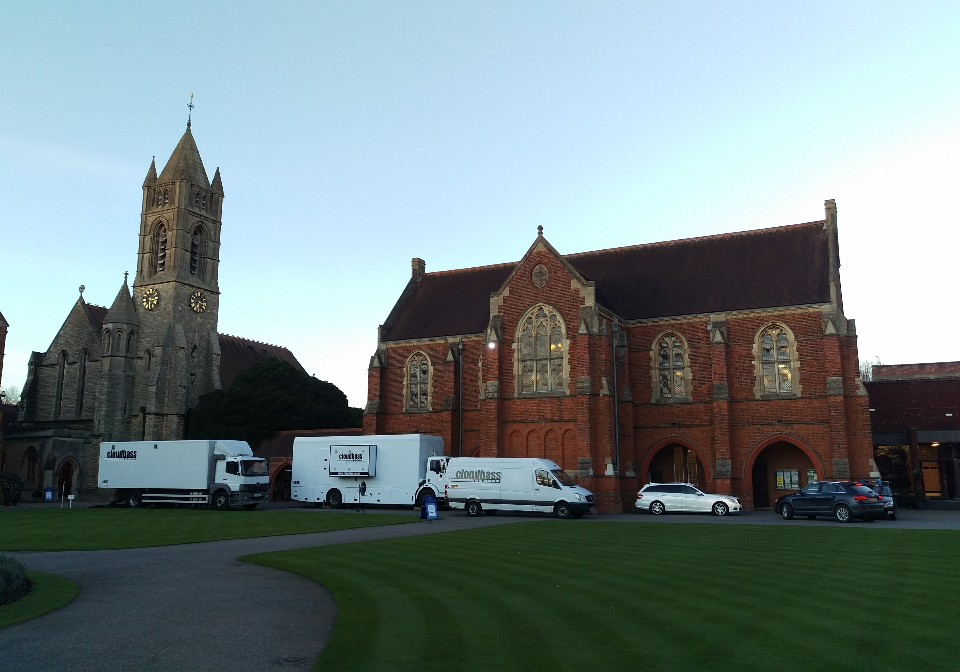 Filmed in The New Hall in front of a live audience made up of staff, parents, pupils and guests from the local community, the show was broadcast on 26th March.
The film crew and the production team arrived bright and early in the quad and were given a warm reception from the School's outstanding facilities staff, and by the catering department, who were kindly on hand to provide some much needed sustenance for the early start.
It was a wonderful experience for all involved and the production team were delighted with the School's support, the location and for what proved a lively, thought-provoking and engaging discussion.
The Big Questions has been airing on BBC One for ten years. It goes out live on Sunday mornings at 10 am alongside the political debate and discussion programmes. 
You can view the episode filmed at Teddies by following the link here. Please note, the episode is only available to view on BBC iPlayer until Sunday 23rd April.