Last night, Kian Akhavan (Sixth Form) achieved something quite remarkable that saw the fulfillment of many years of work: he launched an organisation, Girls Write the Future.
The event, taking place in The North Wall Arts Centre, brought together Sixth Form pupils from local Oxfordshire schools (Bloxham, Kingham Hill, The Cherwell, St Clare's, and Gosford Hill), academics and members of the charity sector, to join Teddies' pupils in a packed auditorium.
Kian arranged for two high-profile speakers from the sector – Nobel Peace Prize Laureate Dr Shirin Ebadi, and multi-award-winning journalist and campaigner Sally Armstrong – to address the 150 strong audience.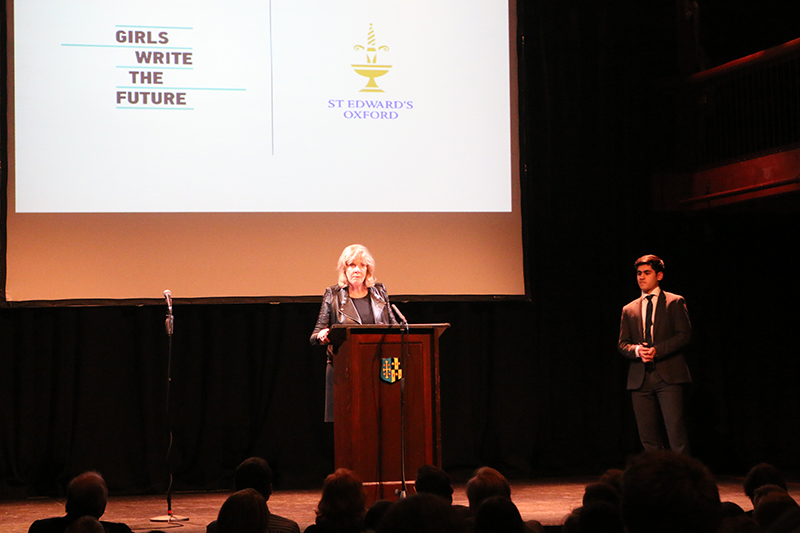 Dr Ebadi spoke about the importance of promoting education in the pursuit of gender equality across the world, whilst Ms Armstrong drew on her experience working across the world in war-torn areas to highlight the importance of young people working together, both men and women, to achieve gender equality for the betterment of all.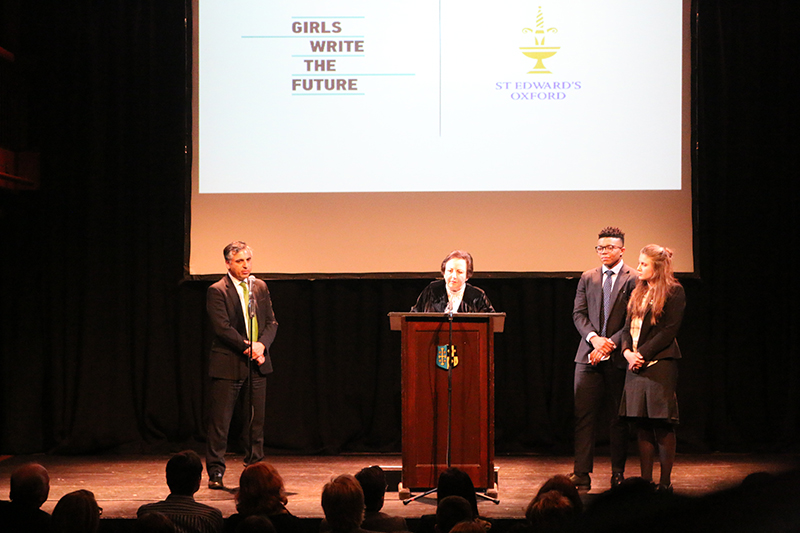 Both Dr Ebadi and Ms Armstrong, as well as the Warden were quick to acknowledge the incredible work Kian has done in setting up this organisation at such a young age, and bring it all together as he did for last night's conference. Guests were also treated to a viewing of the evocative short film, Mercy's Blessing, winner of 10 international film awards.
Girls Write the Future aims to raise awareness about inequality in education around the world, with a specific focus on empowering young people to take action to resolve the issue, and help raise funds to put girls through school in developing countries. You can read some of the press coverage Kian has received: the interview with the BBC is here; and the article in the Oxford Mail is here.