Sixth Form Exhibition at the Aidan Meller Gallery
The Aidan Meller Gallery on Turl Street, Oxford, hosted an exhibition of Sixth Form pupils' work on Friday 3rd February. Each pupil from Lower and Upper Sixth, studying for both the IB and A Level exhibited one piece of work each.
The Lower Sixth IB pupils curated the exhibition and organised the collection of work from pupils, the design of the invitation to the exhibition viewing, and handled the installation of the work at the gallery.
The gallery, based in Oxford city centre, exhibits artwork across nine different departments, spanning almost 1,000 years. The Aidan Meller gallery has the reputation as being one of the foremost galleries outside of London.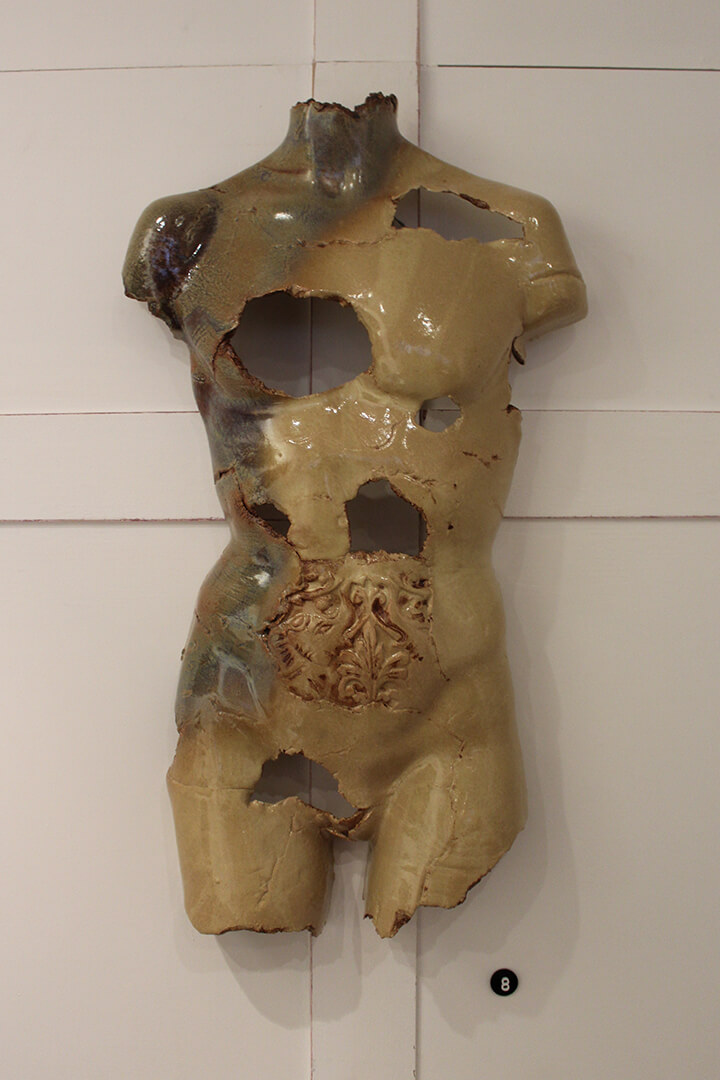 The experience of having taken part in an exhibition and helped curate it at such a highly regarded gallery was an invaluable one for all the pupils involved. The competition was incredible close, and it was hard to pick a winner among so many first rate pieces. The task for choosing a top-three fell to Aidan Meller and his team.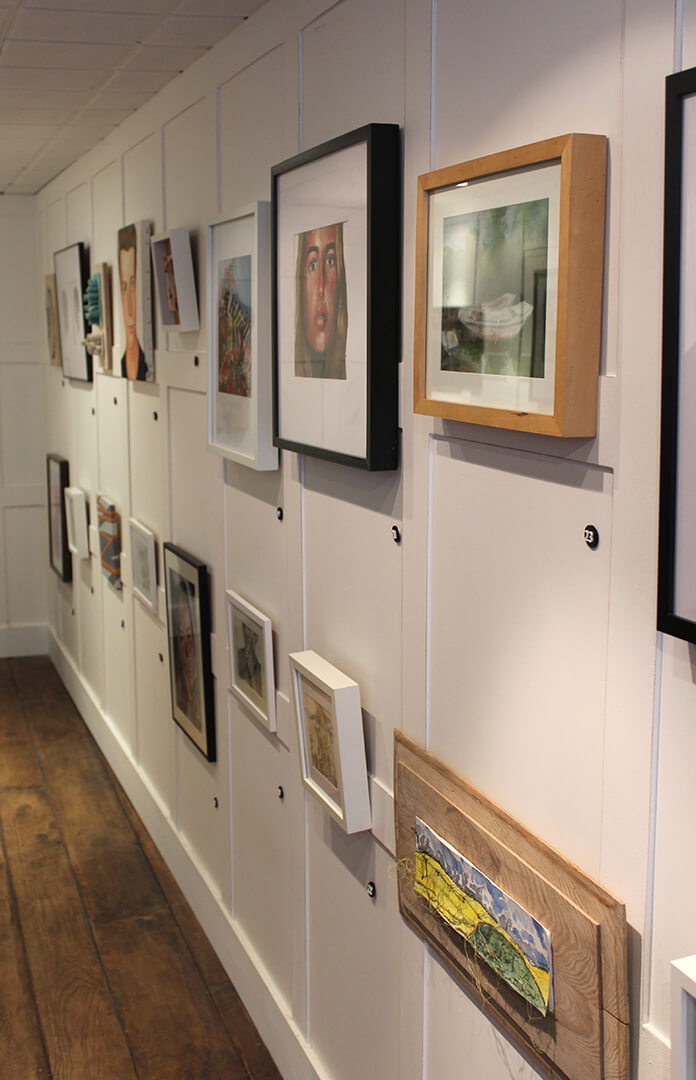 The three prize winners, pictured above the article with Aidan Meller, were: 
1st Prize – Georgia Heath  ~  2nd Prize – Cicely Vane  ~  3rd Prize – James Cox
Congratulations to them and to all the pupils taking part in the exhibition; a fantastic, highly impressive and rewarding show. The other Sixth Form exhibitors were:
Isabel Aldred; Harriet Batstone; Maria Saenko; Tare Wilson; Tehya Cowan Hadley; Viola Yang; Nichole Marsh; Florrie Pollen; Matilda Mann;  Georgia Boardman; Ewan Brown; Louis Leger; Bibi Meade; Ayo Sule; Faye Teepsuwan; Sasha Yakubov; Ed Belcher; Scarlet Eadie; Kate Heyman; Jemima Littlehales; Keisha Parry; James Parsonage; Alex Coetzee; Teddy Maithai; Carlos Duran de Prado; Vera Gorlacheva; Nina Pigorini; Afiq Rozhan; Philip Barron.