Choral and Orchestral Concert
The combined forces of the St Edward's Chapel Choirs, St Edward's Singers and Symphony Orchestra gave a wonderful concert in the Hall on Sunday night celebrating the genius of WA Mozart. The evening began with the lively Overture to The Abduction from the Seraglio K384, performed by the Symphony Orchestra conducted by Gabriele Damiani. Even though they had only rehearsed five times since the beginning of term, the ensemble presented this technically challenging work with sparkle and enthusiasm, bringing to life the busy string passages, the emphatic wind and brass interjections as well as the delicate melodic lines in the more mysterious middle section. The texture was underpinned, in the percussion department, by a characteristic triangle ostinato and many solid timpani entries, lending an unmistakably "Turkish" character to the music.
 
The Overture was followed by the "Catalogue Aria" from Don Giovanni K527 sung by Myles Docherty (bass, Upper Sixth). Set in Italian, this famous number from one of Mozart's best-loved operas comically describes Don Giovanni's countless love conquests throughout the world. It takes real courage to stand in front of a numerous audience and being accompanied by a professional orchestra, but this didn't seem to worry the young singer. Myles' beautiful tone and excellent pronunciation aptly captured Leporello's mood in this scene, conveying the amusement to the audience. The orchestra was expertly conducted by Neville Creed.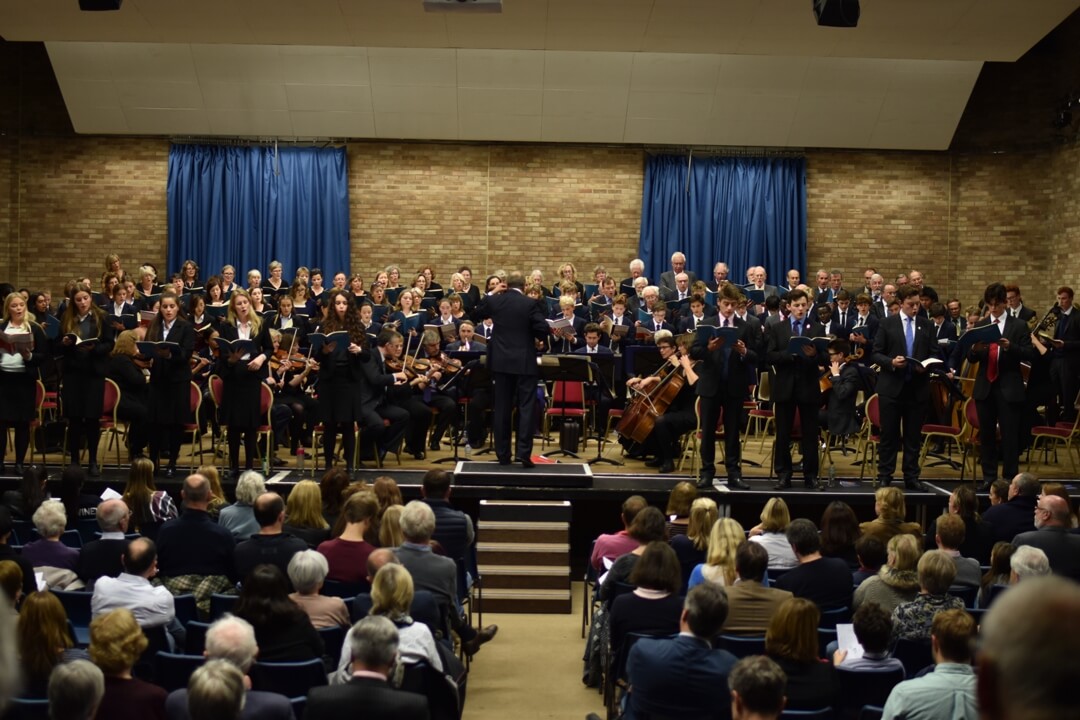 A complete performance of the solemn Mass in C major K317, named "coronation" as it was performed at the coronation of Francis I of Prague, followed. The choirs and orchestra, again under the baton of Mr Creed, all rose to the occasion. The Latin text was delivered with good clarity and articulation from the St Edward's Singers, perfectly blended with the younger voices from Chapel and Chamber Choirs. Unusually for a work of this difficulty the solo lines were allocated to school soloists: sopranos Ella Davis (Lower Sixth), Saskia Hammersley (Lower Sixth), Lucy Higgins (Upper Sixth) and Eva Cottingham-Mayall (Upper Sixth), alto Carolina Rimoldi (Upper Sixth), tenors Theo Ross (Upper Sixth) and Jamie Fabian-Hunt (Upper Sixth) and basses Tom Montgomery (Upper Sixth) and, again, Myles Docherty, all had parts on their own in different sections of the Mass. They all made splendid contributions to the performance, lending a youthful quality to the beauty of this work. Many thanks to all involved in this very special occasion and we look forward to more Music Department events later this term (visit the calendar page and apply the Music filter to find out more).