St Edward's is part of School Notices, an online digital noticeboard and marketplace.  

Parents, former parents and OSE are invited to use the School's noticeboard to publicise items for sale or wanted; personal notices are free of charge. 
It can also be used to advertise your business. Though this service will be chargeable, a percentage of the fee can benefit the school Bursary Fund. To advertise, email info@schoolnotices.com
Visit the St Edward's digital noticeboard here.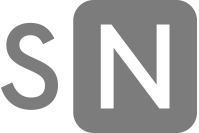 Supporting school fundraising through communication.
 
For more information about School Notices, please contact Emma Grounds by email or on 01865 319362