T
he Inspiring People lecture series is a joint venture between The North Wall Arts Centre on South Parade in North Oxford and its principal sponsor, St Edward's School. The title reflects the nature of our eminent speakers and also the driving force of the two organisations, each of which has a mission to educate and to inspire – within School and in the wider community.
Please note, bookings are now open on all talks in the current series, please click here or call 01865 319450.
The series began in October with a talk given by former Director of the National Theatre, Nicholas Hytner. He was followed in January by the eminent neurosurgeon and author Henry Marsh, art historian and presenter Andrew Graham-Dixon in February, and scientist, author and presenter on the BBC's One Show Dr Marty Jopson in March. The next talk in the series takes place on Monday 16th April and will be given by prominent historian Dr Bettany Hughes.
Bettany Hughes, What it Takes to Build a City
Monday 16th April, 7.30pm, The North Wall Arts Centre.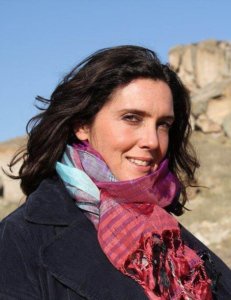 Dr Bettany Hughes is an award-winning historian, author and broadcaster. She specialises in ancient and medieval history and culture. Her first book,  Helen of Troy: Goddess, Princess, Whore was translated into 10 languages, whilst her second,  The Hemlock Cup, Socrates, Athens and the Search for the Good Life was a New York Times bestseller.
She has written and presented more than 50 documentaries for television and radio, with a worldwide viewership that surpasses 250 million people.
She has received awards for her work as an academic, broadcaster and journalist, including the Naomi Sargent Education Prize for Broadcast Excellence, Norton Medlicott Award for services to History, and in 2014 she was awarded the Distinguished Friend of Oxford Award for her contribution to the academic life of the University.
Her most recent book was published in 2017. Taking in more than a decade of research, the book is a new history of Istanbul, Istanbul: a Tale of Three Cities. A city at the centre of East and West for millennia, Istanbul is a city steeped in history. This new biography takes in the many incarnations of one of the world's greatest cities.
Inspiring People from March 2018:
Monday 16th April – Bettany Hughes, Historian, author and broadcaster.
Wednesday 9th May – Jonathon Porritt, Environmentalist and author.