T
he Inspiring People lecture series is a joint venture between The North Wall Arts Centre on South Parade in North Oxford and its principal sponsor, St Edward's School. The title reflects the nature of our eminent speakers and also the driving force of the two organisations, each of which has a mission to educate and to inspire – within School and in the wider community.
Please click here or call 01865 319450 for bookings .
The series began in October with a talk given by former Director of the National Theatre, Nicholas Hytner. He was followed in January by the eminent neurosurgeon and author Henry Marsh, art historian and presenter Andrew Graham-Dixon in February, scientist, author and presenter on the BBC's One Show Dr Marty Jopson in March, and award winning historian, author and broadcaster Dr Bettany Hughes in April. The final talk in the current series takes place on Wednesday 9th May and will be given by prominent writer and broadcaster Jonathon Porritt.
Jonthon Porritt, Rediscovering the Green Movement
Wednesday 9th May, 7.30pm, The North Wall Arts Centre.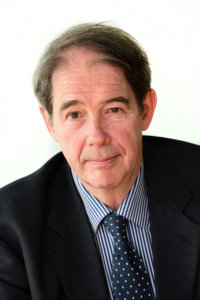 Jonathon Porritt CBE is an eminent writer, broadcaster and commentator on environmentalism. In 1996, he co-founded Forum for the Future, the UK's leading development charity. He was formerly Director of Friends of the Earth, co-chair of the Green Party, and spent nine years providing advice to Government Ministers as the inaugural chair of the UK Sustainable Development Commission.
He is also the successful author of 15 books, the most recent of which was released in 2013: The World We Made. The book is told from the perspective of a teacher in 2050 looking back on the seismic changes humanity went through to achieve a sustainable model for the environment. Part history, part memoir, the story charts the revolutionary changes that come about to see the world arrive at a better future mid-century.
His regular commentary in magazines, newspapers, books, and appearances on radio and television have seen him become one of the foremost names in environmentalism and a highly engaging futurologist.