Welcome
The St Edward's Society supports pupils from the moment they leave school and throughout the rest of their lives, joining the community of thousands of OSE who all have one thing in common – Teddies.
T
he Society, organises a huge range of events and publications so that all OSE can maintain their links with the School and keep in touch with one another.
You can view the latest publications, full of OSE news, here.
There is an active OSE community on social media. Keep in touch and follow the latest news via:
www.instagram.com/teddies_rhubarb 
www.facebook.com/stedwardssociety/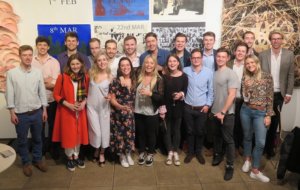 www.twitter.com/TeddiesRhubarb
www.twitter.com/TeddiesMartyrs
https://www.linkedin.com/in/the-ose-team
OSE can also connect via our new platform Alumnet. 
Alumnet gives OSE the opportunity to connect with old friends as well as reaching out to new ones. The content is personalised so you only see posts that are relevant to you. 'Circles' join up people with similar interests and professions and promote events that are running. And it is very easy to create 'events' (virtual at the moment, of course!) so whether it is a book club, a sporting challenge or just a virtual drink with friends, do have a look and see how it works.
Events for OSE are held throughout the year and across the world with thanks to our regional representatives. During this period of lock-down all events are sadly on hold. We hope to reinstate the OSE events once restrictions have been lifted; 2021 promises to be a special year as we celebrate being together again, opening our new buildings and sending the Warden off on his retirement and we look forward to planning more events, when we are able.
The Society also organises events that join our community together inviting OSE, parents and current pupils to attend, discussing industry focused topics, specific career paths, further study options, gap years and travel. Many return to share accounts of their specific career choices with the Fifth Form, and university studies with the Lower Sixth.
Recent OSEs have created short films where they talk about their university experience so far, sharing top tips (including best places to go out) and things they wished they had known before leaving Teddies and highlighting the best things about their choice of uni. In this film two former pupils talk about their experience at university in Edinburgh. 
Click here to watch some more perspectives from other universities.
The Martyrs fly the flag for alumni sports led by Simon Talbot-Williams (1974 – 79), and Peter Swainson (1995 – 2000). To find out more about how you and your friends can join this active community fostering friendly competition with other schools please click here.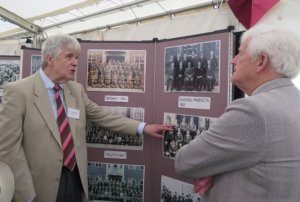 The School community benefits enormously from the recent work of our archivist and OSE Chris Nathan with hundreds of irreplaceable pictures dating back to the earliest days, correspondence, artefacts and sound recordings. Our digital archives are available to everyone and they can be found here.