Economics
The aim of the Sixth Form Economics course is to provide candidates with a knowledge and understanding of the tools of economic analysis so that they are able to apply them to specific real world issues and problems.
E
conomics is one of the social sciences. These are concerned with the study of the behaviour of people and organisations within society. Economics, in particular, entails studying the behaviour of the various economic agents including consumers, firms and government; it is the study of the allocation of scarce resources; an observation of the economic agents as they attempt to satisfy their unlimited wants with the scarce resources available. We examine the systems and structures designed by societies for the purpose of allocating or sharing out the scarce resources.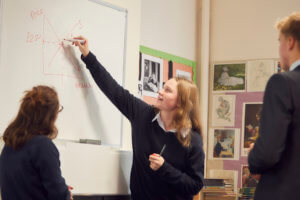 Both courses provide the conceptual framework for the understanding, analysis and evaluation of macroeconomic performance in regional, national and global contexts. The key international topics are comparative economic performance indicators and policies, barriers to economic growth and economic development, development strategies, trade and integration, consequences of growth and sustainability, and the economics of globalisation.
Our intention is to promote an understanding of internationalism in economics and therefore many issues will be explored from an international, global perspective. Pupils will be required to consider matters from the points of view of all the stakeholders to ensure meaningful evaluation.
The Department's philosophy is to fully engage pupils in the learning process and to make it an enjoyable experience. Pupils are encouraged to apply the economic concepts and theories to real world topical events and issues, for example, through participation in inter-school competitions such as Target Two Point Zero, the Blake Lapthorn Challenge, the Enterprise programme and via the Economics Society.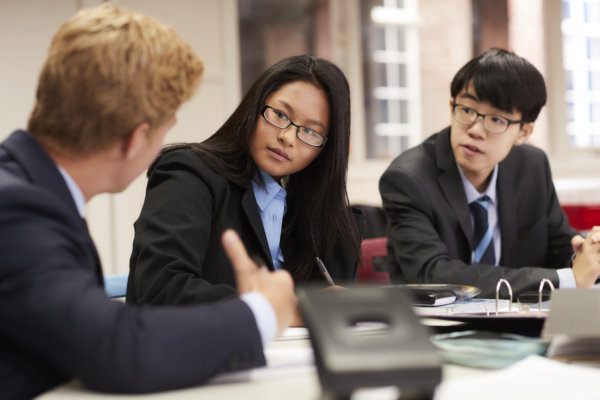 Pupils are required throughout the course to read and collect articles from quality newspapers and the Economist from which they must draw out the relevant concepts and theories that can be applied. Independent learning skills are further developed through extensive research for essays and, in the case of IB, through the three commentaries that comprise the coursework element.
Since considering Economics as a possible choice does involve 'a leap in the dark' for pupils, it would be sensible to attempt to obtain more information about the subject's suitability in individual cases. This may be done by looking at the textbooks of current Lower Sixth and Upper Sixth pupils and discussing it with them, reading Economics articles, seeking advice from Housemaster/mistresses or contacting the Head of Department, Mike Jackson for individual queries.
Head of Department: Mike Jackson
STAFF
| | |
| --- | --- |
| Mike Jackson | BA, University of Manchester. Head of Department |
| Tony Darby |  Joint Honours Politics and Economics, Durham University |
| David Finamore | BSc, University of Bath. |
| Yvette Ramadharsingh | BSc, University of the West Indies |