Debra Clayphan added the new role of Head of Wellbeing to her existing position of Head of Learning Development at the start of the academic year. We caught up with her to find out what the new role entails, how it sits alongside Learning Development and what our coaching culture means for our pupils.
How do your two roles fit together?
Developing a young person's learning depends on their wellbeing. Happy young people will be productive young people. Wellbeing may seem a new buzz word but it's not really new. Pastoral care has always been important, particularly here at Teddies.
So what's the thinking behind the new role?
Young people face more and more pressures in today's world. There are higher expectations of them in the race for university places and top results, and they face other pressures such as the constant presence of social media in their lives. There is a great deal for them to navigate during their teenage years.
High expectations can be a force for good, of course. We believe that every single one of our pupils can achieve great things if they take responsibility for their learning, engage in their lessons and work hard. However we must not let their lives become unbalanced; we must not let them think that they are valued for what they achieve, rather than who they are.
Tell us a bit about your approach to Learning Development?
I've always known that young people can do amazing things. Here at Teddies, pupils regularly join us with a learning profile that might suggest that they will find academic work really challenging. Through our very deliberate and carefully planned Learning Development programme, all of these young people are encouraged to discover coping strategies to help them overcome these challenges.
We actively manage against what I call 'learned helplessness'. Taking a pupil out of lessons for one-to-one support is something many families expect if they have experienced it elsewhere. This is not how we do things here at Teddies.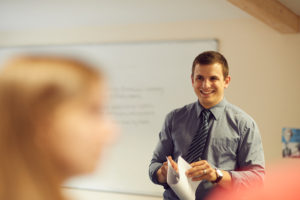 All our teachers are skilled at meeting the needs of all the pupils in their classroom, whatever their challenges.
Our approach is very different to that of other schools in our sector. We never have Learning Support lessons – we don't need to: we have good tutoring and good teaching. Parents are often surprised initially, but we have a conversation and they generally understand and support our culture. Some parents start the conversation with a challenge to us: what are you going to do for my child? After our conversation, they understand that we will be helping their daughter or son to find their own strategies and to be resilient. Once they leave school, they won't have a Learning Development team to fall back on, and we want to make sure they go out into the world ready to embrace all that it has to offer. We're not teaching our pupils how to cope – but how to thrive. Our approach is much more about the pupil's approach to his or her learning than about perceived difficulties.
I work with Special Educational Needs Coordinators at our feeder schools – we explain our model, and we demonstrate that it is working. Since we stopped taking pupils out of lessons for one-to-one support some five years ago, our results have gone up, not down.
Is the coaching culture important in this context?
It's absolutely vital. It's another area I manage, and it's the forum for so much that is important about our culture. It's where relationships are formed, where productive and supportive conversations happen and where advice and guidance can be tailored exactly to the needs of the individual pupil.
In general, coaching means having conversations that encourage the individual pupil (or member of staff) to think through their own workload and challenges, and to find solutions for themselves. What went well in your test and what didn't go well? How could you have done things differently? What steps are you going to put in place this week to work towards a different outcome next time? These are the kind of conversations, full of open questions and active listening, that prompt young people to be self-aware and to make the right decisions. It's not always easy, but they are surrounded by people who can help them at every stage.
Can you give us some examples of what you mean?
A pupil came to me recently ahead of the end-of-year exams and said, 'Miss, I don't know how to revise.' I asked lots of questions and it became clear that in fact, she did know how to revise. So then we moved on to working out what was stopping her from revising. In her case, it emerged that anxiety about exams was having a paralysing effect on her work. We worked out a practical, day-by-day programme to ensure that she started to tick off her revision topics. Over time, her fear of failure diminished as the amount of ground she'd covered grew. The skill as a coach is to help pupils to get to the absolute heart of the issue, to isolate it from all its attendant emotions, and to help them find that first pragmatic step out of the quagmire.
Of course, we as coaches must stay on top of things. It's important to hold the pupil accountable for their own plans – are they sticking to the timetable? There are often setbacks along the way, things don't always run smoothly. But we are prepared for that. These are the teenage years, after all.
Can you give us another example?
A few years ago, a new Sixth Former joined us with debilitating mental health issues. He was incredibly bright but very anxious. Even tiny incidents or minor setbacks could overwhelm him. In coaching terms, I believed that he had the capacity to tackle his anxiety within himself.
Together, we developed a sequence for managing that surge of anxiety, about analysing the reality of the situation – if this test doesn't go well, are there really any long-term consequences? We encouraged him to talk to friends and other staff so the worry wasn't all bottled up. It's about finding a coping strategy. For him, the anxiety will probably always be there on some level, but there are ways of dealing with it. This particular pupil had enormous determination. I was really impressed with the way in which he addressed his anxiety. In situations such as this, and in so many similar situations, the coaching methodology can be transformational.
Tell us a bit more about the wellbeing agenda.
In this area, I work very closely with the Deputy and Assistant Pastoral Heads, James Cope and Rachel Bellamy. We've just carried out our first wellbeing survey (organised by Gemma Ferrier in the Health Centre) with all pupils and we look forward to sharing the results in the autumn.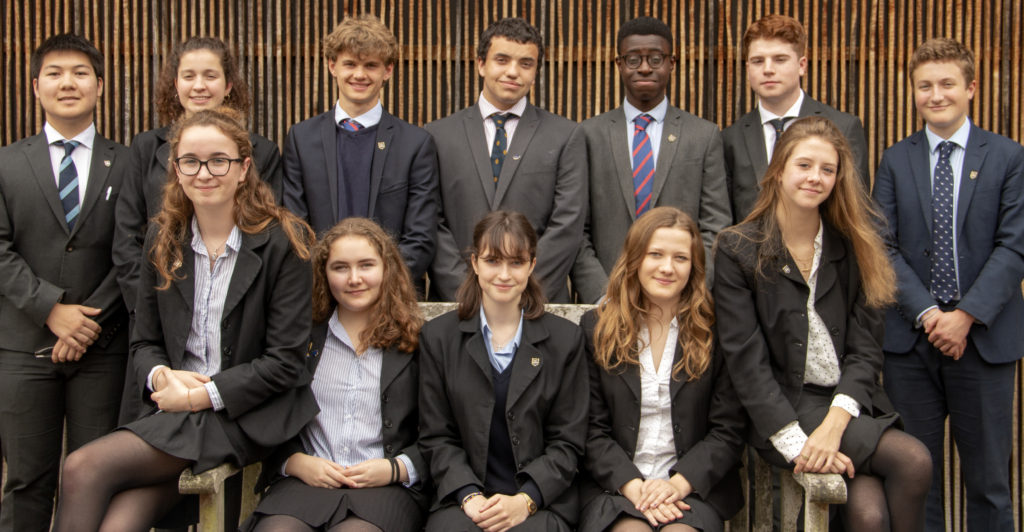 An important element of our wellbeing framework is our team of Peer Listeners, Sixth Formers trained to provide a listening ear and to know when further help is needed. These pupils apply for the role and are vital members of our teenage community – they are role models, and can do much to shape our culture. Our Peer Listeners understand life from the pupils' point of view and they often have brilliant ideas for making a difference. They recently organised a focus week on 'healthy relationships', and they work very closely with House Matrons to be the eyes and ears on the ground.